The Ski Club
Do you have a passion for skiing, snowboarding, or just looking for a club to join? Then the Ski and Snowboard Club might be what you're looking for. Started in 2012, the group originally was based off Melrose High School's idea, and from then on our school started its own club.
What can you expect when joining this club: exactly as the name implies; you ski and snowboard. With the number of members being 35 and growing, you can see that it's something that's worth your time. Currently Mr. C, the IHS vice-principal, runs and supervises the club, but the presidents that helped to make this happen are sophomores Jon Ross and Vince Skelton.
There is no set date or time for joining this club; all you have to do is talk to Mr. C or the two presidents and be a high school student. Even if you don't know how to do either sport it won't be a problem. The club offers lessons when attending their trips to the various places that they go to.
If you plan on competing anywhere for more fun then you're actually out of luck with that. Currently there are no planned competitions for the future but this is something that is on their minds.
Each club that is in a school has their own special meaning and has something that teaches and motivates you on something. In this club what most people are expected to learn is that "More kids will have more opportunities to go outside and socialize with different kids", said Mr. C.
If you are at all interested in joining this club then know that on January 11 2013 the members are all taking a trip to LOON on Saturday. The cost varies from each place; some costs range from 80 to 90 dollars, and lessons are about 115 dollars. Also there are no requirements for a physical; you just have to be academically eligible. We asked one of the fellow students, Austin Koning, what his personal thoughts about the club were and he replied "It's pretty nice, because people like skiing and some kids don't have rides". So go and join now before the season is up.
href="https://tigertranscript.com/wp-content/uploads/2013/12/20131206_0916263.jpg">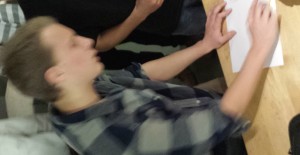 Leave a Comment