Jeff Statile: A phoenix rising from the ashes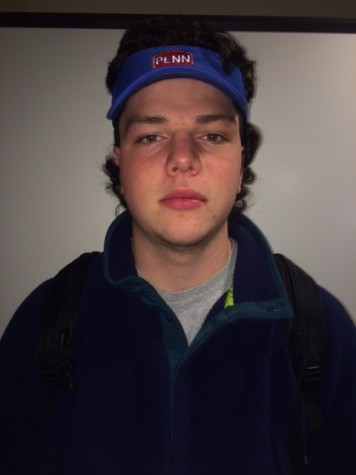 It was at the end of July when tragedy struck.  Jeff Statile,the starting goalie for the Ipswich High School men's lacrosse team since sophomore year, a junior and senior year captain, and a player voted a Cape Ann League All Star by the league's opposing coaches, was participating in an outdoor lacrosse league game.  After a record setting performance and making "a string of saves", Statile decided it was time for
him to score.
Statile was dodging defenders left and right, sprinting ahead of all his opponents.  He was approaching the opposing goal at record breaking speed; there was one defender left,  "I planted my foot to get by a kid and my knee just popped.  I did get off a beautiful pass before falling to the turf," said Statile.  As he went down he,"didn't think it was anything major," but Statile could not finish the game.  He went to the hospital to get an MRI which is when Jeff found out:  Statile, once commander of the lacrosse field, tore his anterior cruciate ligament (ACL).
The function of the ACL is to stabilize the knee when planting the foot or making a cut.  With his ACL torn completely, Statile only had one option: surgery.  Statile seems to have no fear when faced with the challenge of quickly moving from recovery mode to being a star goalie for the Tigers this spring.
Jeff's comments on the upcoming season were: "Last year we finished with a 6-10 record; the best record since 2010.  We know that we lost a few bodies from last years senior class but only one real impactful player, Jamie Iwanicki.  Our chances to improve as a team this coming year is huge.  Like the old saying ' sitting bird won't fly' I don't want to be that bird".
As of right now time can only be the true teller of how this injury will affect Statile's play. When asked about how the injury will affect Statile's performance on the field, Statile commented, "Right now it's hard to tell if the injury will affect my performance.  I'm going to have to wear a brace on my leg".  After an ACL is torn it must be reconstructed entirely.  The old ligament is taken out and new tissue is screwed in.  While installing the new ligament holes must be drilled to match where the previous ligament was through the bone, so the new ligament replaces it exactly.   Statile realizes "The toughest part is going to be getting over the mental aspect and not favoring my right leg".    After endless hours of PT and training on his own time, Statile is ready to lead the Tigers to a championship.