Let's Tour England!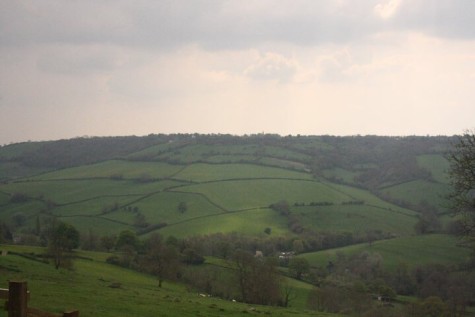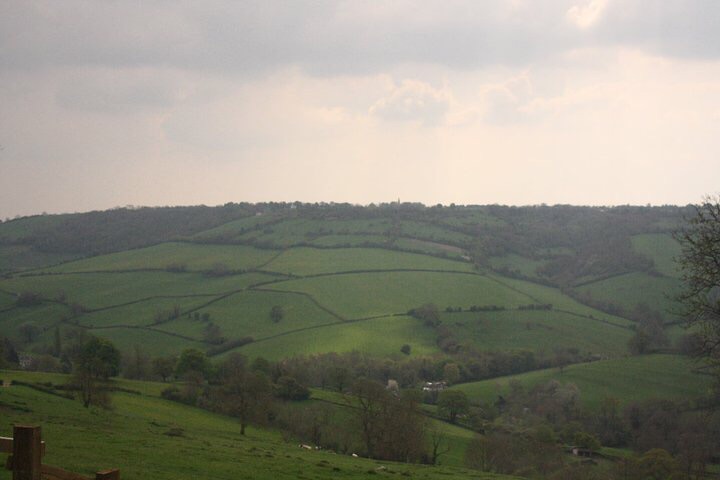 This is the trip that members of the band, orchestra, and chorus have been anticipating for years now; the big trip to England. It happens every four years; the music department travels abroad to England where the students tour and put on musical performances in local villages in England and cities like London, Bath and Bristol.
The High School's first trip to England was seventeen years ago in 1998. Mr. Dolan was inspired to develop this trip because of his experiences he had with his Fulbright Scholarship. "I had such an incredible experience teaching in England. The people were really nice to both Susan [my wife] and I, and we made such good friends that I wanted to try to continue that." During the first trip to England in 1998, the musicians got the opportunity to stay in people's houses. According to Mr. Dolan, this gave students the opportunity "to get to know students and families and make friends" and experience what it's like to live in the a different environment such as: the in the inner city of Bristol with the "three story flats and neighborhoods that you would never see here in Ipswich."  Not only have students from Ipswich gone to England, but we have also had about six groups of students from England come here and stay in Ipswich. The trip has evolved over the years and today it has grown to an entire music department touring England and performing as fundraisers to help the English communities. The students stay in hotels rather than home stays; however, they still get the chance to go sight seeing and put on musical performances to showcase their talents. Although the exchange piece is no longer a part of the experience, Mr. Dolan still sees it as a great opportunity and hopes to bring it back in the future.
One specific concert that has been a favorite among many students who have previously been on the trip is held in a small village just outside of Bath. They have always had good weather and specifically, the past few years, have seen hot air balloons in the air as they walk out toward the tiny church to perform. My sister, Celia, went in 2011 as a sophomore and her favorite part was Bath, "The sunset was wicked pretty and it was picture perfect, and then a hot air balloon started floating off in the sunset. The church we performed at there was so cute it was one of my favorite places there". What makes this specific concert extra special is that it is a fundraiser for a village. A portion of the money raised at this concert goes to a local community cafe where they subsidize food to make it affordable for the elderly and people who live alone, so they can come and enjoy lunch or tea at very affordable costs to accommodate their lifestyle. It's nice to see that the money raised is going to a good cause, and that Ipswich is leaving a positive mark in England.
The trip would not be possible without the trust that the teachers have in the students. It is a very difficult task bringing a tour group of over 100 students to a foreign country and making sure everything runs smoothly. "There's trust. There's trust in the school committee trusting the teachers that we can do a successful and educational trip and then there's trust from teachers and parents to the students that you're going to behave appropriately since you do represent Ipswich and the School." Ipswich students are so lucky they have the opportunity to go on a trip like this. Not every school is capable of putting together such a successful trip with memorable experiences to bring back home.
As this year's trip is fast approaching there is still several last minute things to be done before the flight takes off out of Boston on April 16th. Technical things on behalf of the music department as a whole and personal things to individually consider when preparing to travel abroad. It is very important that the students are prepared and aware of the many different factors that come with traveling abroad. My brother Ty went to England in 2007 as a freshman which was challenging being so young, "The most difficult part of the trip for me was that I was a freshman. A lot of responsibilities came with going on vacation with my peers especially since the travel consisted of flying overseas. And sure enough one of my classmates ended up losing a passport at one point and had to take a separate trip to London for a new one." Traveling abroad with all your classmates is both exciting and difficult. You are constantly with your friends having fun, but need to make extra effort to be responsible, aware of your surroundings (and belongings) and make the right choices. This trip is an incredible opportunity that am fortunate enough to be a part of. I am looking forward to the memories I will be bringing back home to share.