Is there Benefits to playing Sports?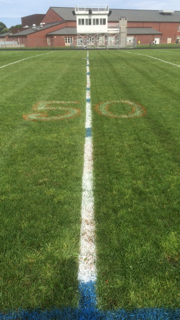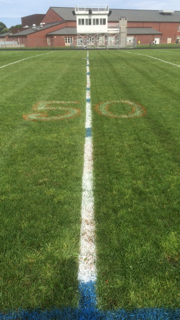 Discipline, hard work, leadership, learning to lose: These are all skills that provide lifelong lessons that will benefit you in the long run. Playing high school sports helps kids keep off the streets and keeps them doing something more productive: being part of a team.  This develops good habits and is a  confidence builder. Sports are the best exercise and have been proven to keep kids healthier and to physically improve health and fitness.  Sports can also improve mental development with social and communicative skills.
Physically, playing sports is a great thing to do. You're putting in your full effort and training to go and win a sporting event. There are so many benefits of playing sports it's almost a never ending list.  One football captain from the IHS team, Jake Long, said, "I like playing sports to stay in shape. It's a great exercise and I just love to play them." Being a healthy weight means that you will be less likely to die young and suffer from heart disease, strokes, high blood pressure, diabetes and many other health problems. Also, as well as improving your cardiovascular health, exercising is also good for the musculoskeletal system, making muscles more supple and toned which also improves the strength of bones and joints in the body. Being stronger is always useful and it helps to be able to lift and carry heavy things which helps you to not become weak when you become older. Playing sports is just simply great exercise.
In addition to there being so many benefits physically, there are many positive benefits mentally to playing sports. Social and communication skills can be learned and developed through playing sports, such as teamwork which is naturally learned by playing sports for a organized sports team. Asking another one of our captains, Josh Brown, about playing sports and being a football captain, he replied with, " I like being a leader. The workout, the satisfaction that I work, day in and day out, to be the best that I can be."  Playing sports can help you develop leadership skills and other abilities that might not have been evident before. Also you get taught how to learn to win and how to lose graciously. It's good to get into sports as a child.  I asked Mr. O'Flynn what got him into sports he responded with, " I grew up with a very sports oriented family.  We were all very active all of the time." It's good to develop  good habits at a young age that can carry on to adulthood.  With more and more people becoming obese, it's important to try and do something to stay in shape, and sports is one of the greatest exercises that you can get.
It's easy to conclude that sports have several benefits and advantages of playing them. The benefits of sports  are essential to everyday life. Sports are essential to American society.  They teach us about healthy competition and a healthy lifestyle.