College Tuition Rates Increase
Have you ever considered how much families end up spending on college? The prices have dramatically increased over the past couple of years, causing parents and students to panic on how to afford a college education. College tuition has risen too quickly, and debt is unmanageable for increasing numbers of students; that much is clear. To contain college prices, education leaders will need to answer a contentious question: Why does the price keep rising? The increase is mainly because the colleges or universities have to get money from someplace to replace their lost state funding, and that's from tuition and fees from students. But a new study places the blame else where: financial aid. Colleges increase their tuition because they know for more people financial aid can cover the cost difference.
According to "Inside Higher Ed",  average public tuition and fees for in‐state students at public four‐year institutions increased from $8,646 in 2012-13 to $8,893 in 2013-14.  This shows how much tuition rates are quickly rising, increasing almost $300 within only a year, and this only includes the tuition price, no other amenities added. Today the average cost is up to $9,000 for in-state tuition. As students begin to look at colleges and universities outside of the state in which they live in the prices increase immensely.  For students that attend out of state the tuition rate is around $23,000, that is about a $14,000 difference from in-state tuition! Financial aid helps students and their families with this process of paying for college. Financial aid has become a critical component in making higher education a possibility for most families. This financial assistance covers educational expenses including tuition and fees, room and board, books and supplies, and transportation.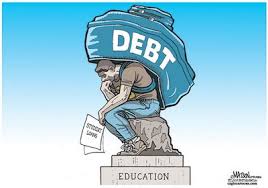 As we interviewed a number of students and residents of Ipswich we noticed  that a majority of families in Ipswich consist of more than one income. The higher the income and the money earned, the less the students will receive in financial aid. With such a large amount of people enrolling in college today, approximately 65.9% of high school students attended college after graduation, the amount of money the state has to give out for assistance is less. Barbara Recupero, an Ipswich resident and parent of two seniors soon going to college, believes the current tuition rate is unbelievably high and is causing college graduates to be in debt for a number of years. Barbara says "soon students will not attend college due to the fact that they cannot afford it, and that the amount of financial aid they receive is too low to help them." When asking students that attend IHS they  said "I fear college not because of the pressure of applying and getting in but because of the debt I know I'll have after graduating." America faces a real problem if students are not worried about making sure they learn the material the school is offering but are worried about spending their life in debt from college loans.