Tennis Team Expects Success This Season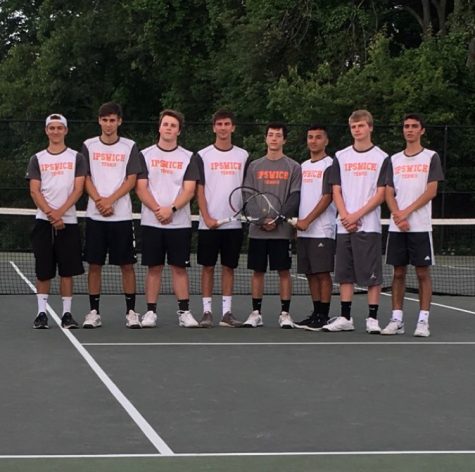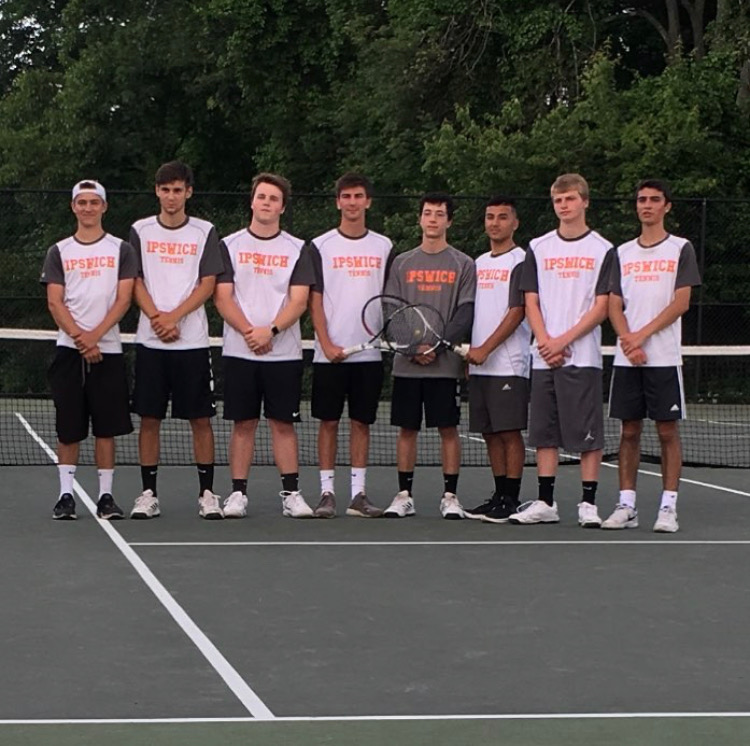 Ipswich has had many great runs of multiple sports teams. Although considered to be the king of spring sports, lacrosse's reign may be coming to an end. It seems that Ipswich's newest unstoppable powerhouse has arrived after years in the making.
Practically born with a tennis racket in his hand, Holy Cross college tennis recruit Declan O'Flynn has been playing tennis his whole life. He earned the first singles spot on the tennis team freshman year when he proved his dominance. The team is seeing the return of all varsity players but one.
Last year, the team made an impressive end of the season run, finishing the regular season 11-6. They fell in the northern semi-finals to that year's league champions: Weston. Weston's dominant team was made up of many returning seniors last year who will all be graduating. Another major obstacle that the Tigers faced this season was the very strong Lynnfield Tennis team who fell to Weston in the North finals. Ipswich suffered two close losses to Lynnfield during the regular season. But like Weston, Lynnfield is also seeing the departure of many valuable players. The door for the north finals will be wide open.
Fortunately for Ipswich, our strong class of seniors will surely make a good run. "I'm really excited for the upcoming season" said O'Flynn, "We have a lot of great guys who are all ready to work hard and win matches." The team has the perfect combination of team chemistry, and hard-working, determined players.
They saw a glimpse of their league dominating potential last year during the north quarter-finals when Ipswich swept Austin Prep 5-0, an impressive win over a good team. Although the Tigers fell to Weston, most matches were well fought and came down to many 50-50 plays that could have gone each way. Luck didn't seem to be with the Tigers that day. It was a disappointing loss but the Tigers knew they would be back. Coach John Tracy expressed that "I'm really optimistic for our season this year. It was a tough ending last year but I think as our players mature and have more experience, we have the chance to come back stronger than before."
The lineup of Jacob Eliopoulos, Justin Foye, Nico Roesler, Jason Finkst, Jackson Filosa, and maybe Izzy Morrissey, led by Declan O'Flynn will surely make a dominating run this season. The versatility of each player is going to allow the team to make the adjustments they need to as the season goes on. For example, Justin Foye and Izzy Morrissey are a dominating force at the doubles position but both are more than capable of winning games in singles matches. Each player is eager for the season to begin and you can expect big things from Ipswich Tennis this year.