Which Pizza is Best?
Ipswich has lots of places to get food. It has the famous Zeno's Roast Beef, along with the well-known Pomodori. We decided to narrow the argument down and figure out which place in Ipswich has the best pizza. There are five main places in Ipswich that sell pizza: Pomodori, Georgia's, Choate Bridge Pub, Ipswich House, and everyone's favorite: Riverview. Throughout our investigation, we wanted to figure out not only which pizza is the best, but also which pizza is the best bang for your buck.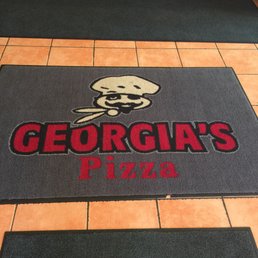 The first place we checked out, and probably the most well-known, is Pomodori. Located just past Ipswich High School on High Street, it's a place for students to walk to when in need of a quick bite. Pomodori was recently purchased by the Eliopolise family. Next, we have Georgia's which is a smaller place in the back part of downtown by the train station, neighbors with town favorites: Mayflower and Jetties Bagels. Georgia's is a good place to get a $10 small cheese pizza. If you travel just across the street and train tracks, you'll find yourself at Riverview — the cheapest option, with a pizza starting at a cheap $8. Riverview is a smaller, older-style pizzeria that would bring you back to the 90s. 
Walking into town and down Market Street, you'll find the Choate Bridge on your right and Ipswich House down the road on your left. Both are known for their pizza, but the Choate Bridge has a bar and a normal menu as well. Well known for their burgers and pizza, the Ipswich House is in the middle of downtown. Here you can buy a small cheese pizza for $10.75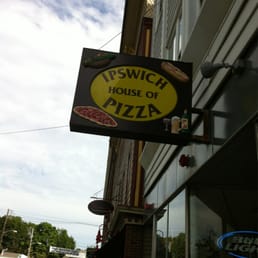 For our first interview, we interviewed Marshall Lang. We first asked him about where he goes to get pizza in Ipswich. "I like to go to Riverview. Riverview is the best place for pizza in my opinion." We then asked about what he likes to get on his pizza. "I like to get a cheese pizza, the old fashion." Next, we asked about where he likes to get pizza other than Riverview. "I used to work at Pomodori's, which I liked. Though the pizza at the Ipswich House is very good as well." To follow up with that question, we asked him to rank the five places we are reviewing. "First is definitely Riverview, followed by Ipswich House, then I would say Georgias. After that probably Pomodori's, and last but not least would be the Choate Bridge Pub." I had to ask because I know people like the Choate Bridge, "Why do you put the Choate Bridge last?" He replied, "I've never had it so it would be wrong to put it above any other places when I've never tried it."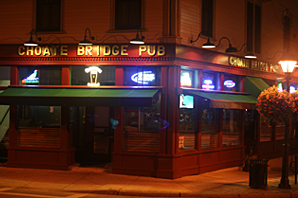 We interviewed Jack's Dad for the second interview because we know he is a very non-bias person to interview as he tells us all the time about certain things about the pizza he doesn't like. We asked him what his favorite is and why. He said he loves Riverview because of the great price and old-fashioned interior of the restaurant. The only problem for him is that the pizza is never cut fully, "so I always end up tearing the whole pizza apart," he says. I agree with that statement because my friends and I always have the same problem. He says Pomodori's is a great-looking pizza.'"  He said he is yet to try the Choate Bridge pizza but he has seen the pizza and it looks very good but he will not include them in his review. The last contestants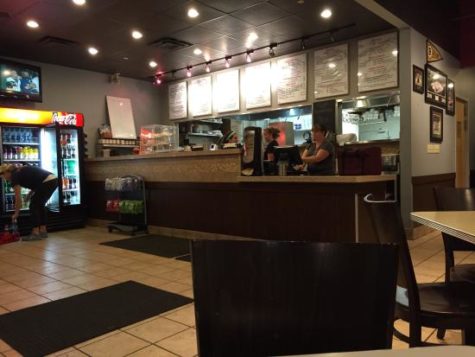 are Georgia's and Ipswich House of Pizza. He says the two are very similar and good but if he had to pick one he would say Ipswich House of Pizza because the people there are extremely nice and caring about the customer and sometimes even put his food on the house. He says the best pizza place has lots of factors other than the taste including the looks of the place, the workers, the price, and the look and taste of the pizza itself. We were not expecting him to pick Ipswich House but he did.
From our research, we have seen which places in Ipswich people like the most. The real question is, which place is your favorite?