Senior Privilege: The Financial Death of Seniors?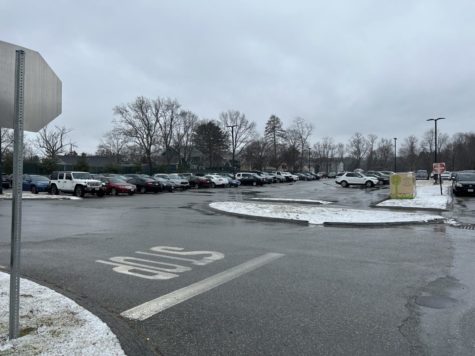 At Ipswich High School, seniors satisfying certain requirements are granted senior privilege, which allows those approved to leave campus during R block and lunch. The requirements are having no more than a total of five tardies, absences, or dismissals in the previous 45 days of school, no current grades lower than a C- and a clean disciplinary record for the two most recent academic quarters. With graduating high school and possibly college in the near future for many seniors comes great responsibility. Time management and financial burdens become an overwhelming idea. Senior privilege gives seniors time of their own to leave campus, manage their money, and return back to campus on time.  
With this new freedom and responsibility comes a big financial factor. Many seniors leaving for senior privilege go to a local food store or elsewhere to spend money. We wanted to research how much money seniors spend during their time on senior privilege.  
We researched and obtained data from 35 seniors at Ipswich High School and asked "How much money have you spent during the week of 12/12 – 12/16?" 31 of our seniors responded, and the average amount of money spent was $24.13. The minimum amount of money spent was $0, and the most amount of money spent was $139.43. 
We asked a senior, Lexi Wright, what her favorite place to go during senior privilege was. She quickly responded with "Zumis." Zumis is a frequent destination for many seniors leaving for senior privilege, as it is only a 4 minute drive from the high school. We also asked what the average amount of money she spends in a week during senior privilege, and she estimated around $25 a week. If she is spending $25 during R block and lunch alone, does that cause a difference in bank accounts? We asked if she noticed a difference from before senior privilege started and now, in regards to her bank account. Lexi states that she "works 3-4 days a week, so money isn't an issue." We interviewed another senior, Sara Koerber who had a different take on the new found freedom. When asked what her favorite place to go is during this time, she quickly told us her house. "I would rather leave and just eat food at my house." This was a statement that showed the level of responsibility with having this privilege. On Average, spending $15 a week, she will once in a while get a Zumi's coffee. Otherwise she tends to go home. Stating "I don't make enough money for this," which proves responsibility, as she knows her bank account has its limits.
Mrs.McShane is an english teacher that has many seniors in her classes, and a busy room during R block. We asked her "What are your thoughts when you see your students walking into class each day with different foods/ drinks after coming back from senior privilege?" She told us that it didn't bother her, as long as the seniors are respectful. But the only thing that bothered her is if there was food, crumbs or drinks left behind. But when asked if she found her classroom messier with more trash around, she said not any messier than normal. Senior privilege grants a lot of freedom and responsibility, so we asked "Do you think seniors are responsible enough to have this privilege and manage their money well?" Mrs.McShane said that she believed some are. She stated "I think responsibility is displayed or proven by how well they do in school, attendance, grades etc. From a parents perspective, kids are very different in how responsible they are." But she thought the school's requirements were sufficient. Finally, we asked her how much money she thinks seniors spend in a week during senior privilege. She responded with "absurd amounts of Dunkin Donuts, maybe $20, but some students are always spending so much money at Dunkin Donuts, and they probably spend upwards of $50."  Dunkin Donuts is a three minute drive from the school, making it very accessible to seniors. 
We also interviewed Mrs.Kennedy who works at the front desk of the high school. We asked if "a majority of seniors coming back in have some sort of food or drink with them?" She said that she didn't notice them, because they're allowed to come back with food and drinks as long as they're in a reusable container, it's not a problem. We also asked her if she thinks that anything should be changed about senior privilege. She stated "No, we worked out the kinks, it's running smoothly, before we had a lot of hiccups, but we worked it all out." There are also circumstances that a senior can get senior privilege taken away, if they are failing to follow any of the requirements. We asked her "how often do you have seniors that get this privilege taken away from them?" She said that if the senior applied, and they were approved, then it's not frequently taken away. Finally, we asked her how much money we think seniors spend, and she said around $40. 
Senior privilege is not granted to everyone, and those approved have to demonstrate their responsibility, financially and as a student. The financial take of senior privilege does not affect students, and are very responsible with their time and money.