Awards Season 2014
Awards Season 2014
The Hollywood award season of 2014 has already begun; it features the best and sometimes the worst of film, TV, and music.  The first show has already happened, The people's choice awards which was on January 8th.  Sandra Bullock was nominated five times in movie categories for her roles in "The Heat" and "Gravity." The cast of the television series Glee was nominated eight times, which puts them in front with the most nominations.  It is the only major awards show that honors film. music and television that is voted on by the people.
Another show that had already aired was The Golden Globes on Sunday, January 12.  The Golden Globes honors achievements in film and television.  "American Hustle" and "12 years as slave" were both tied for the most nominations with seven each in the movie categories.  "Breaking Bad" was honored twice as well as the best picture front runner "Gravity."  The voters are about 90 journalists, all members of the Hollywood foreign press association.
Another major award show to look out for is the Critic's choice honoring achievements in television, on Thursday, January 16.  This show is voted on by film critics across the country. What to expect this year: Aisha Tyler hosts. Like the Globes, "American Hustle" and "12 Years a Slave" are tied with the most nominations, this time with 13 each. "Gravity" holds 10. Anticipate a lot of wins for "American Hustle," including a likely win by critical darling Jennifer Lawrence for best supporting actress.
Next on the list is one of the more popular awards show the Grammy's. Presented by the Recording Academy, the Grammy's celebrate achievement in the recording arts. The awards are now in their 56th year and have become the most coveted honor for musicians of all genres.  These will be held on Sunday January 26.  It will be hosted by LL cool J and will include performances by Daft Punk, Imagine Dragons, Pink and Blake Shelton.  Jay Z leads with 9 nominations for his record "Magna Carta Holy Grail." This show is musics so called biggest night.
Finally Ending the season on March 2nd the Academy Awards will be aired on ABC.  "Also known as the Oscars, the first Academy Awards were held in 1929 in the Hollywood Roosevelt Hotel and have been televised since 1953. The awards honor achievements in film and are generally considered the most important awards in Hollywood."  This years host will again be Ellen Degeneres, though the award ceremony is lengthy something most people look forward to is the cutting edge fashion that drastically ranges on the red carpet of this event.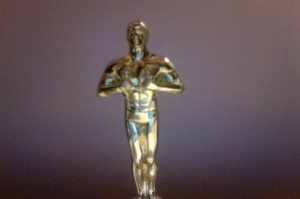 Leave a Comment