PCP infected rats leads to stunning results regarding Schizophrenia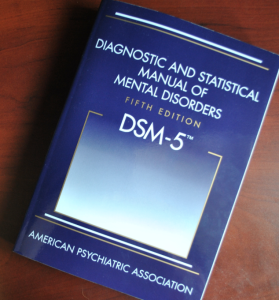 For decades Schizophrenia has been a disease with no form of treatment. It has remained the most common disease linked to shootings. It sweeps into the mind causing its victim to be manifested in a life of paranoia, delusions and hallucinations. Ipswich High School psychology teacher, Laurie Davis, comments, "Schizophrenia takes over the mind and blocks thoughts and memories, leaving the victim with the inability to do anything."
Unfortunately, schizophrenia remains one of the most complex diseases to understand and to provide treatment for. Scientists still do not know what causes the disease or which physiological changes it yields in the body. Doctors are not able to make the diagnosis by looking for specific physiological changes in the patient's blood or tissue, and are forced to diagnose from behavioral symptoms. For years now, scientists have been not only working on treatments for this complex mental illness, but also a way to simply get a better understanding of what schizophrenia is.
Recently, in the world of schizophrenia, progress has been made. In order to understand what is going on, scientists have been analyzing proteins in the brains of rats that have been injected with PCP. Studying rats on PCP has helped scientists believe that the signature lies in some specific, measurable proteins. Knowing these proteins and comparing their behavior to proteins in the brains of not schizophrenic people may make it possible to develop more effective drugs.
PCP is a "dissociative" anesthetic that was developed in the 1950s as a surgical anesthetic. Its sedative and anesthetic affects are trance-like, and patients experience a feeling of being "out of body" and detached from their environment. The actual use of high doses can cause hallucinations as well as seizures, coma, and death (though death more often results from accidental injury or suicide during PCP intoxication).
Why Rats? Why PCP? The answer is that schizophrenia has been an extremely difficult disease to study in humans. In this case, scientists use animal models to understand it better. Rats were chosen as the perfect candidates because their brains most closely resemble those of humans. The rats were injected with PCP because it provides a wide variety of rat symptoms that can be very similar to humans with Schizophrenia "When we give PCP to rats, the rats become valuable study objects for Schizophrenia researchers", explains Ole Nørregaard Jensen, professor and head of Department of Biochemistry and Molecular Biology. "Scientists have studied PCP infected rats for decades, but until now no one really knew what was going on in the rat brains on a molecular level. We now present what we believe to be the largest proteomics data set to date", he says. The brain absorbs PCP very quickly, and it only stays in the brain for a few hours. Therefore, it was important for researchers to examine the rat brain cells soon after the rats were injected with the hallucinogenic drug. Within 15 minutes of the actual injection of PCP, researchers could see changes from proteins in the brain.
The actual study is simple. Scientists collected twelve rats as test subjects. Six received an injection with the PCP and six were injected with a saline solution to serve as controls. After 15 minutes, the first two animals in each group were killed and within less than two minutes, samples of their brains (temporal lobes) were taken and quickly frozen in liquid nitrogen. After 30 minutes, respectively, the same was done to the other rats. The collected tissue samples were then subjected to various mass spectrometric protein analyses. The analyses revealed the drug PCP had affected differences in the phosphorylation of proteins indicating which proteins.
"We found 2604 proteins, and we saw changes in 352 of them, that can be associated with the PCP injections. These 352 proteins will be extremely interesting to study in more detail to see if they are also altered in people with Schizophrenia – and if that's the case, then it will of course be interesting to try to develop a drug that can prevent the protein changes that lead to Schizophrenia", says Ole Nørregaard Jensen about the discovery and the work that now lies ahead. Among the symptoms and reactions that can be observed in both humans and rats are changes in movement and reduced cognitive functions such as impaired memory, attention, and learning ability.
Current high school senior, Olivia Grim, was asked what her thoughts on this experiment were and if she feels there is another way to go about finding answers that doesn't include hurting innocent animals. She said, "I mean, personally I don't like rats and think they are useless to our society, so don't really have sympathy for them. Although, I do understand that they are animals and it is looked upon to be wrong, but would you rather have scientists do their testing on actual humans that matter, or easily reproductive rats?" When she was asked if she thinks severe convicts or people who will be put to death should be experimented with, she said "no I don't think it would be a good idea because I feel like they could already have something mentally wrong with them. Something that caused them to become a convict." Clearly there are many more discoveries to be made about schizophrenia, but taking little steps guarantees us a better understanding.
Leave a Comment