Track: Individual or team sport?
Track is not often the sport that everyone wants to go out on a Friday night and watch for fun. There are never big student sections or pep bands at a track meet. And graduated seniors don't come back from school on a long weekend to catch up with friends while watching a meet. Students usually enjoy supporting their school's teams, but never think to watch a track meet. It's understandable; track meets can be very boring, especially if you don't know what's going on. However, many peoples' excuse as to why they are not interested in going to see a track meet is because they "want to watch a team sport." Nevertheless, track is both a team sport and an individual sport.
Track is unique because it incorporates aspects of both a team sport and an individual sport. Athletes perform in events individually and their results affect the team as a whole. Every member of the varsity team gets to participate in the regular season meets. The regular season meets are where teams within the league compete against each other and establish their season records. These meets are a great opportunity to qualify as an individual for the post season where, based on the athletes performance that season and the qualifying times for the meet, you get to race against people within the division, state, region, and even nation. Divisionals and states are still meets where if there is enough of the team there, it can be scored into the overall team results, however for many athletes it is where the individual season starts. These meets are great opportunities for athletes looking to get recruited by colleges.
One member of the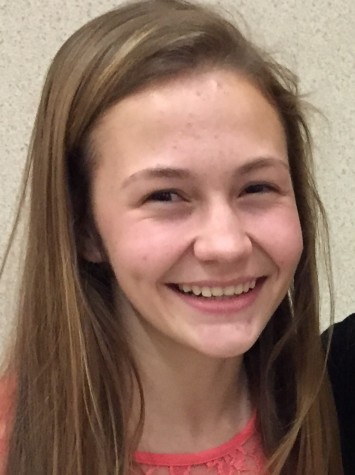 girls team has done it all. Junior Emily Demarco is a phenomenal runner. This past year alone she was awarded the Salem News Runner of the Year in indoor track, and the Boston Globe All Scholastic for cross country. She has broken three school records, the one mile (5:05), the two mile (11:08), and the 1000 meter (2:56). Emily qualified for All-States in indoor track and cross country and Emerging Elite nationals in indoor. She was also invited to run at the New Balance Grand Prix for indoor. Its only the start of the spring season and she already has Division I schools looking to recruit.
Even though Emily loves being a part of these meets as an individual, she likes going with her team better. One of her best races she had was at divisionals where she ran a 2:56 in the 1000 meter and placed third. Technically you have to individually qualify for divisionals, but enough of us on the team qualified that we went as a team. Emily believes that one of the reasons she did so well at this meet was because she had the support of her team there to cheer her on "I'd much rather be there as a team rather than an individual for the support". Even though the success is seen as individual, it is important to consider the support of your teammates that contribute to the success of an athlete on and off the track.
Emily never originally wanted to run track, she liked the team sports better, "I used to be really into softball and soccer before I started running. The only reason I signed up for indoor freshman year was because my mom bribed me." This goes to show that sometimes its worth stepping out of the your comfort zone and trying something new. You never know what you might be good at. If Emily never signed up for track she would still be on the soccer team and the softball team. She may never would've been able to break through and find what she is really good at.