From Bro to Pro(fessional)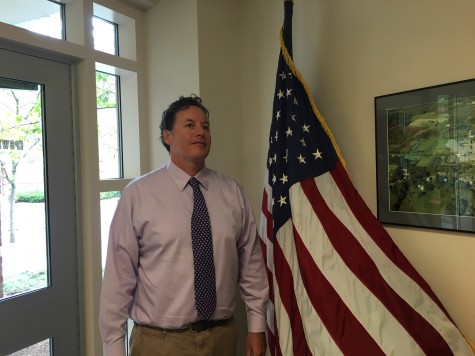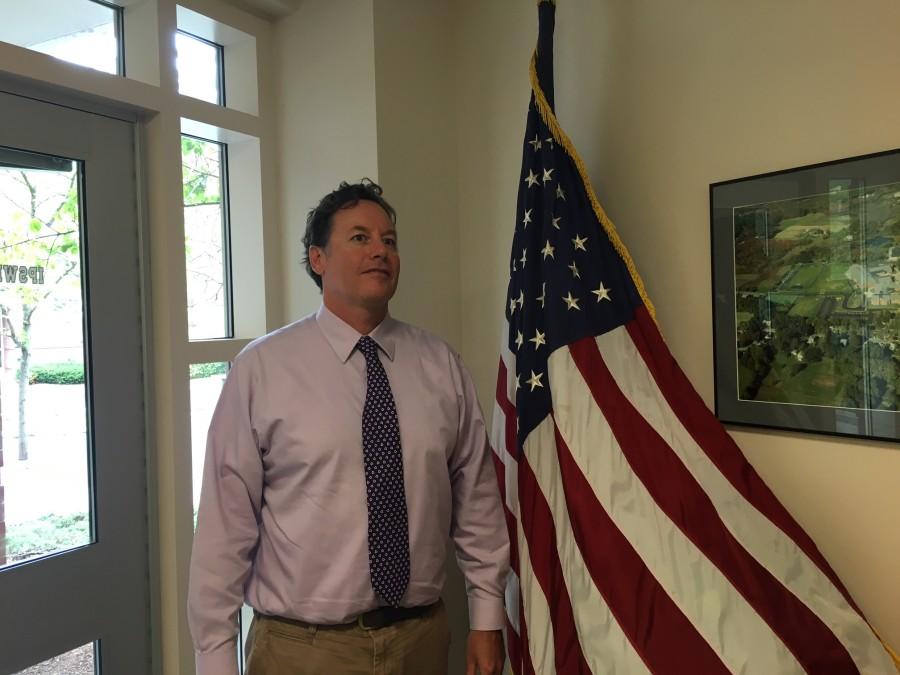 Have you ever made a life changing decision in a matter of seconds? Jeff Carovillano has.
If you haven't already noticed, Mr. Carovillano, the assistant principal at Ipswich High School, got a haircut.  His haircut wasn't just a trim or a clean up; it was life changer.  Mr. Carovillano chopped off his flow, and he's now rocking a shorter more clean cut style.
IHS was in shock on the first day of school when they saw his new do.  Quickly, shock turned into admiration for his bravery.  Once your hair has been cut off, you cannot reattach it.
The word around school has been that this haircut makes Mr. Carovillano look more professional. Before the haircut, Mr. Carovillano came off with a "bro vibe."  He looked like he could been found at the skate park doing tricks on his skateboard or barreling sets out off of Good Harbor Beach in Gloucester, MA.
In a recent interview with the Tiger Transcript, Mr. Carovillano stated that he got the haircut a week before school started. He said, "It was time to try something new; I had long hair my entire life, and I felt like it was time for a change." Mr. Carovillano got the haircut at G2 Salon inside the Northshore Mall in Peabody, MA. He said that he has been going to this salon for a couple years now, and that he trusts them with his moss. "They treat me right in there. That's always a good feeling when you're going to get your haircut."
When asked if he thinks the haircut makes him look more professional, Mr. C said, "I don't know.  I couldn't tell you that, but it definitely makes me look different." Mr. Carovillano was also asked by the Tiger Transcript if he thinks he looks better with the shorter cut, and he said, "Not necessarily, but many people have told me I look younger, and that's definitely a good thing to hear."
The last question Mr. Carovillano was asked was if he missed his long flowing hair, and he said, "I miss some parts of it, not all of it. I miss being compared to Jack Ruhland; that was funny, and I miss riding around with my top down in my Jeep and letting my hair flow in the wind.  Other than that, the short hair lifestyle is much easier to manage especially in the hot and humid weather."
The Tiger Transcript also met with fellow long-haired student Jake Warren to get his opinion on Mr. Carovillano's new hairstyle, and Jake said, "I love it; it takes guts to get a haircut like that, and I respect it.  He also looks great." Jake was also asked if he would ever get his own flow chop off, and he said, "Prob not. I'm thinking about rocking a man-bun soon though.  We'll see what happens."