The Stresses Behind Prom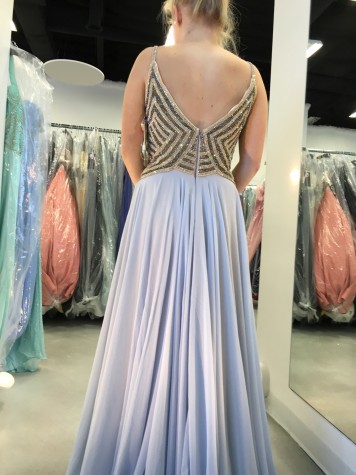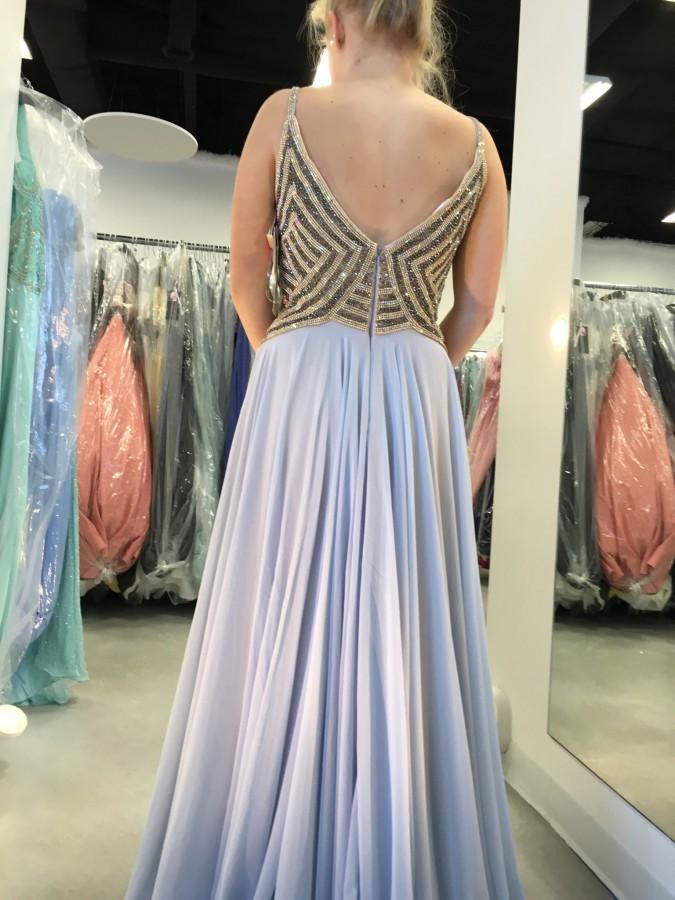 Prom has been a special time for high schoolers all over the world since the late 1800s. The stressful dress hunt begins as early as December in hopes of finding the perfect one for the much anticipated prom in May. Junior prom is just the beginning, but when senior year hits the dress has to be even more over the top. Prom is generally a happy and exciting time, but the stressors are just as overwhelming as the excitement.  Nothing involving prom is easy; there are the costs, dates, dresses, and worst of all the chance of someone else falling in love with your dress! The only thing worse than the actual stress is that there is no way to fix them.
Facebook groups are one way students have tried to alleviate unnecessary stress. Matching prom dresses can be a nightmare. In hopes of avoiding that, classes have made prom dress Facebook groups. This way, the second after you buy your special dress, you can post it and nobody else can get that dress. This for the most part has been effective; however if two dresses are similar it can cause an uproar between the two parties. Another important method of prevention is dress registries. For the more high-end prom stores, such as Glitterati and The Ultimate, the minute you walk into the establishment, you are asked to fill out a sheet saying what school you are from and what prom you are attending. This then goes into their files so that nobody from the prom you are attending is allowed to try on the dress you have chosen. Dresses are first come, first serve.
Prom is not cheap by any means; one has to pay for tickets, a dress, tux, hair, makeup, shoes, and jewelry. Starting off, one needs to purchase a ticket to be able to attend the dance. These tickets can range from 30 to 60 dollars depending on the prom and how much fundraising the class has done. Often when a guest is attending a prom their date may buy their ticket. Lindsay Chumra, who is a senior at Ipswich High School, said, "My friend, Peter, who I went to prom with last year, bought my ticket for me. It was a really sweet gesture." Lindsay lucked out in this scenario, but it was a high price to pay for Peter. Next comes the dress and tux. The guys go in for one easy fitting and off they go. Tux rentals are usually about $100. Girls on the other hand spend months looking high and low for the perfect dress that can cost up to $800, not to mention the alteration costs. Senior Jillian Cox says, "I paid about $350 for my junior prom dress, and I got a deal on alterations for only $30." If you aren't so bargain savvy, alterations can cost up to $300. Hair, makeup and nails are another expense only on the girls' preparation list. They can all roundup to around $150. Lynn Scola, senior parent says, "You only have senior prom once, so the price is worth it!" This is one expensive night!
When it all comes down to it, prom is an important milestone in a person's life. This is a night you want to remember and cherish. It is worth the cost of an expensive dress that makes you feel the most confident. This is your time to shine and make amazing memories that you can look back on, so why not pay the cost. As for the dates, if you don't have anyone special in mind, go with a friend of yours! Strike a pose as you walk into promenade and make a statement! You will have more fun going with a friend than with someone you barely know. Later on in life, you are not going to remember the boy who didn't ask you to go or the girl who stole your hair appointment; you are going to remember the time you spent dancing and looking beautiful with your friends, so enjoy it!