Volunteering Through Sports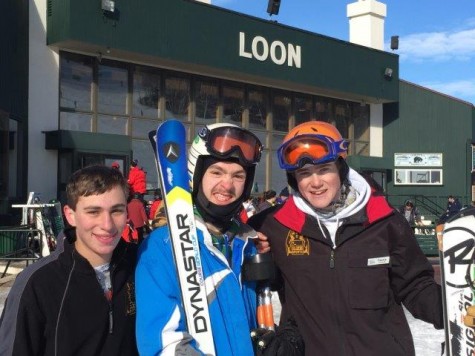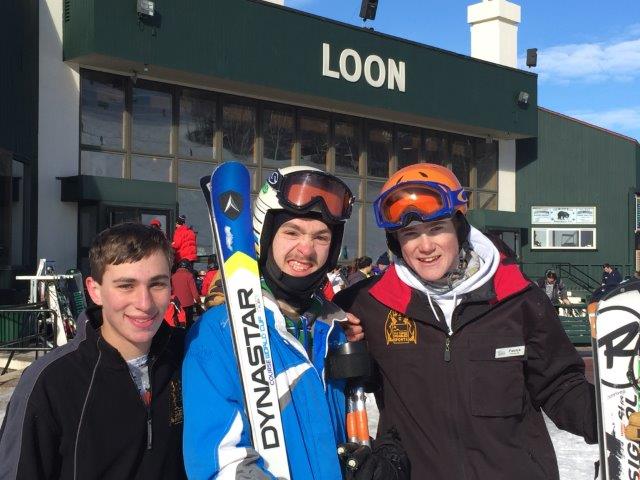 Community service is a great way to give back to people who are in need. Every student at Ipswich High school is required to do 25 hours of service. As Mr. Carovillano, IHS vice-principal, said in an interview, "I think community service teaches our students an important lesson about giving back to your community and being a contributing, positive member of society." It also allows young people to project a positive image to members of the community who might not have kids or interact with young people and therefore have a negative view of teenagers.
In New Hampshire there is a group of 25 high schoolers from across New England at Loon Mountain that bring community service to a whole new level. They teach adaptive skiing and snowboarding though NEDS (New England Disabled Sports). This group is known as the PAC (Pre Adaptive Coaches). Co-Presidents of the IHSSSC (Ipswich High School Ski and Snowboard Club), Vince Skelton and John Ross, go up to Loon Mountain almost every weekend to ski, and John is a member of PAC.
A lot of students don't think you can volunteer through sports; that's not the case. As Mr. C stated, "I think sports provide great community service opportunities, especially those that allow our students to work with younger children or disabled people." When Mr. C found out that John was in PAC, he couldn't believe it, and he wanted John to help run IHSSSC. As he recalled, "I was thrilled that John wanted to help run the club since he is an expert skier and an instructor. Personally, I admire that he works with the adaptive skiing program as a high school student. I think it says a lot about his character." When asked about volunteering, Mr. C said, "I'd like to see more. It's great to share something that you love with people that might not otherwise be able to experience it without help."
John was actually responsible for bringing me up to try skiing; it took four years to convince me, but now I love it and am getting better everyday. When asked about what John will get out of this program, Mr. C said, "I think John probably has learned empathy and patience and that disabled people are just like everybody else. I assume he probably feels good about doing it too, as I know I would." It is important to have a qualified leader. As Mr. C says, "It brings knowledge about the sport and how ski areas operate. I would also like to see more students with disabilities go on our trips. I think knowing someone with John's experience was there would make the kids and their parents more comfortable going on a ski trip." John actually has his Level one in the PSIA (Professional Ski Instructors of America) Certification in Adaptive skiing.
PAC offers adolescents a great opportunity for volunteering. PAC is unique in that this is the only high school program that teaches adaptive skiing and riding in the country. These high schoolers get a lot out of this program. Fred Law, founder of PAC, stated, "PAC Members have a greater appreciation for others and their differences. They learn not to judge people but to get to know them and see all the things they have to offer. They learn responsibility, leadership and problem solving. They are also inspired to be all they can be by their students and NEDS friends." They socialize with their students and make every student feel welcome.
John Ross is an avid skier and an Adaptive Coach. He decided to join PAC because, "My sister skis with NEDS for a long time, and I just wanted to give back and be a part of it. I also had a lot of friends in PAC at the time." John has been in this program for four years; he states, "I honestly don't know that I knew what I was getting into." When asked about the most memorable lesson John has taught, he answered, "I have had many; each lesson is different and memorable in its own way."
Through sports, teenagers can make a world of difference by teaching kids with cognitive and physical disabilities how to play a sport that people would not otherwise think they could do. Ipswich High School and PAC through NEDS offer fantastic opportunities for our students to volunteer to better our community and ourselves!