The NFL Drops the Ball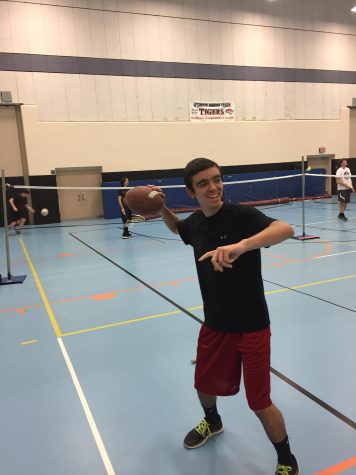 Football is possibly the most watched sport in America and tends to get the most television viewers and highest  ratings. However, this year has been a different year for the National Football League. Ratings have decreased 11%, which is a striking number for the NFL. which has consistently kept high ratings. The NFL has implemented significant changes in player conduct over the past few years, but could the changes have hurt the popularity?
There are a number of ways the NFL has changed over the past few years. The first one is that much more strict rules have been put in place. These rules range from dress code to celebration penalties. Stephen Solimeno, an Ipswich High School senior, argues that the rule enforcers of the NFL are "taking the fun away." A common way to penalize players is to administer hefty fines. Many of the players in the NFL have had to pay expensive fines that went as high as $24,000. These fines could be the result of something as seemingly insignificant as wearing a type of shoe that is not approved by the league. It has become a very common occurrence to get fined in the NFL, and some say that it is getting out of hand. "The NFL's main purpose is to entertain," claims gym teacher Gardy O'Flynn, and he feels that these new rules are inhibiting this purpose. So, What is the point if it doesn't serve its purpose?
In contrast, many argue that the NFL needs to be more strict on some things. Without a doubt, the events that brought the most attention to the NFL in a long time were the actions of the San Francisco 49ers' quarterback, Colin Kaepernick. Kaepernick sparked an immense amount of controversy from his decision not to stand during the national anthem. His reason for this was that he didn't want to stand for a country that needs improvement. Some of Kaepernick's teammates have joined him on the bench during the national anthem. Solimeno considers the incident "disgusting and disrespectful." He also thinks, "The NFL must take action to make sure this behavior stops. When did the NFL become a podium for a political movement?" asks Solimeno. Mr. O'Flynn, as well as most people, agree with Solimeno and are losing respect for the NFL for not disciplining acts like this.
One might be wondering who is causing all of this change in a game that doesn't seem to need it. Roger Goodell has been the commissioner of the NFL since 2006. "It seems as though he adds a set of new rules each year that are completely unnecessary" argues Solimeno. It is no secret that Goodell is not liked by Patriots fans because of his punishment for Tom Brady. On top of this, he has been inconsistent. Two other occasions of the same illegal deflation of the football have occurred since Brady's supposed actions, but no punishments were issued in either case to those involved. It may seem like only Patriots fans should hold a grudge toward Goodell, but it seems as though he is universally hated. "I am a Cleveland Browns fan and I still hate Goodell" claims Solimeno. Even players have chimed in. Seahawks player Richard Sherman feels that "saying he hasn't done a great job is beating a dead horse." It is apparent that the current leadership in the NFL has contributed to a decline in ratings.
Why is the NFL changing? This is the question that everyone seems to be asking. As of now, the drawbacks have outweighed the benefits by a significant amount. Is it a sport on its extinction? It may be too soon to tell. There is a possibility that it will relapse, but for now, the sport that had most everyone glued to their televisions in past years now has some changing channels.