Is Facebook Still Popular?
Social media has become a part of everyday lives for millions of people across the world. Posting photos, sharing articles, or people just stating their own opinions is one of the many parts of the site. It has even made its way into politics. In the last election we were able to see how candidates Donald Trump and Hillary Clinton used Facebook to spread their voices and persuade others to join them. Sometimes social media can be cruel, as there have been many reports of cyberbullying. Out of all the social media sites, Facebook is the most widely known. However, recently, Facebook is becoming less popular. Less people are using it. Why is that? Is this happening in Ipswich High School?
First, a little back story on Facebook to familiarize people with it and how it became a dominant social media page over such a short period of time. It was founded on February 4th, 2004. The person most associated to creating Facebook is Mark Zuckerberg. Facebook was initially only created for Harvard students. Later, it expanded to other universities and high schools all around the Country. Finally, anyone over the age of thirteen could make an account. It exploded and became popular rapidly. It can be used for almost any type of interaction, including adding "friends", work groups, messaging, instant posts, and even games. People can "like" the pages of people or companies that they enjoy and a new post or even related pages would pop up.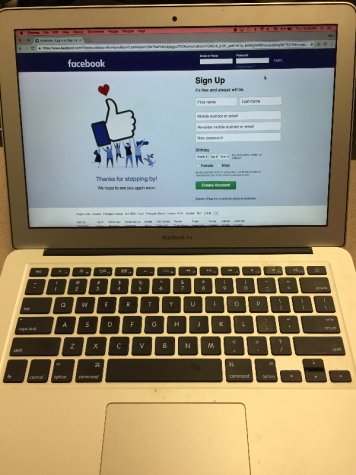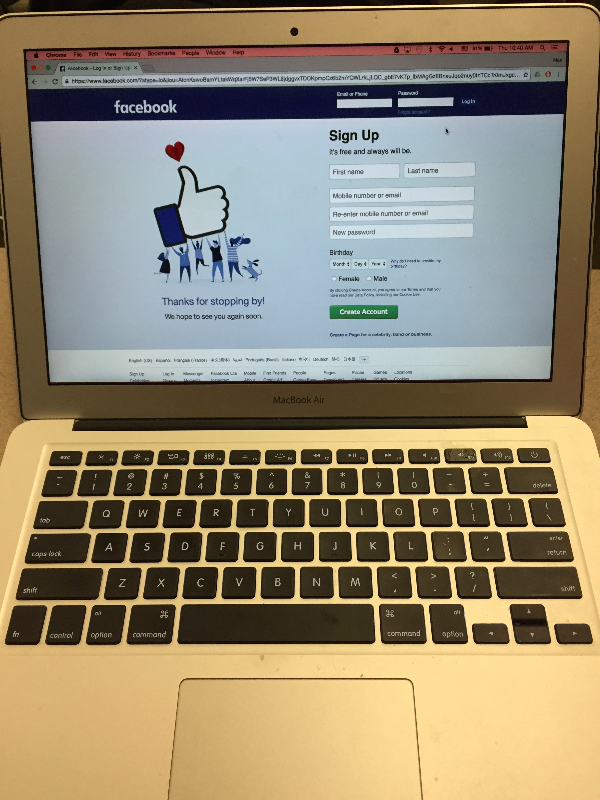 How do the teachers of Ipswich High School feel about Facebook? Mr. Sidmore, an English teacher, shared his opinion on Facebook and if he uses it for anything. Sidmore said, "I use Facebook to check the birthdays of people I care about. I also use Facebook to occasionally send announcements to family members. Most of the time I avoid using it." When asked if whether or not he considers Facebook outdated, Mr. Sidmore responded by saying that he believes that all software eventually becomes outdated, but thinks that Facebook is trying to make improvements, such as the Messaging app, to keep up to date. An interesting point that Mr. Sidmore brought up was that he believes that Facebook distracts people too much, "It doesn't do well in helping people focus. It tries to do too many different things. That is what makes Instagram and Twitter more effective. They keep interaction to a limited brief moment."
When asked if Facebook is still relevant among students, there was a mixed response. Noel Siegert and Josh Dumont (both seniors) were two students that were interviewed. When asked if they use Facebook for any purpose, Josh and Noel both said that they do. As a matter of fact, they used Facebook the day of the interview. Neither of the boys consider Facebook outdated. When Noel was asked what he thought Facebook needs to improve, he responded by saying, "Facebook needs to get rid of all the fake news." When Josh was asked the same question, he said, "I think Facebook is good for what Facebook does and doesn't need to be improved."
Maybe the question isn't what the social media site needs to improve. It is possible that young people like to be a part of new up and coming ideas, such as Instagram. Instagram, is a social media site where a person can upload pictures and videos and people can "like", "comment", and "share" what others or they, themselves posted. Noel believes that Instagram is more popular than Facebook because, "it is easier to use." Instagram is much more simple compared to  Facebook. This simplicity makes it easier to use and might be the reason it attracts more and more people. When asked Josh why Instagram is more popular today, he said, "Visual communication trumps textual, and Instagram allows a wider range of formalities when Facebook shares to a single demographic." It is easier to just see a picture for a second and like it than reading sentences. It takes less effort.
Facebook might never disappear, but as it stands, it might fade into an unpopular site. One of the biggest reasons that Facebook might become an unpopular site in the future is because of the fake news that it is spreading and affecting its users negatively. For example, as reported by Cecilia Kang and Adam Goldman, "Edgar M. Welch, a 28-year-old father of two from Salisbury, N.C., recently read online that Comet Ping Pong, a pizza restaurant in northwest Washington, was harboring young children as sex slaves as part of a child-abuse ring led by Hillary Clinton" (Kang and Goldman). Mr. Welch, who apparently believed this article, drove six hours on Sunday from his home to the pizzeria and according to police, fired from an assault-like AR-15 rifle. He was charged with four counts, including felony assault with a deadly weapon and carrying a gun without a license outside a home or business. Fake news like this causes false belief in people. When they see something radical, that person will want to share the news, not knowing it is not real. However, Facebook still has millions of users with people that subscribe everyday. Yet the practical use of the social media page has caused it to become less popular with today's society.