Mr. Ipswich: He Was One in a Million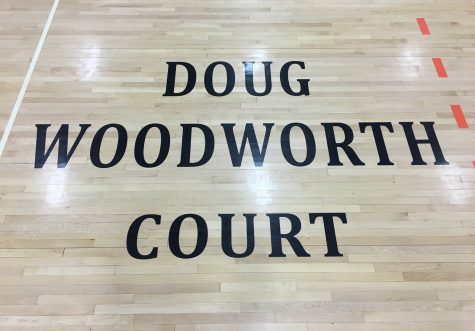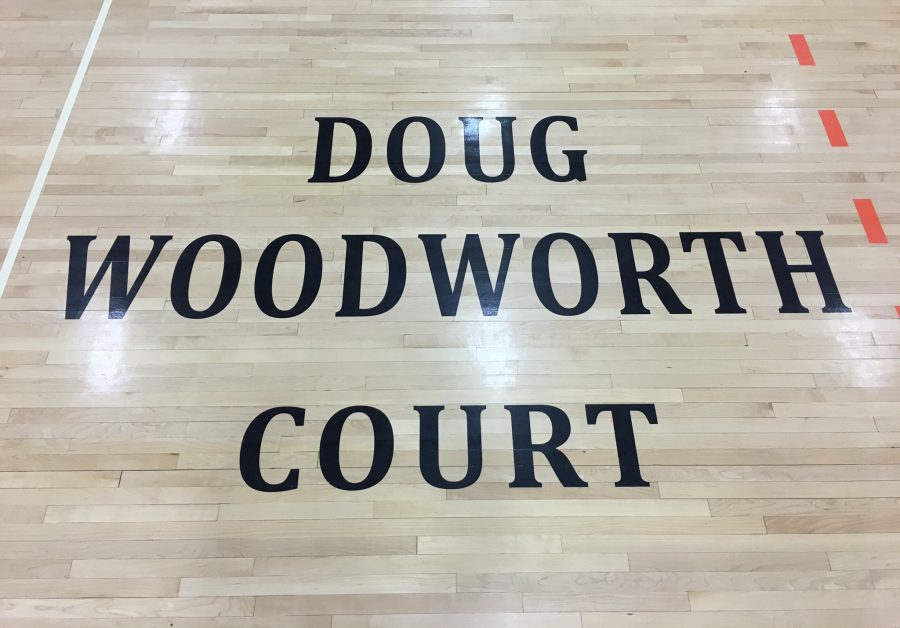 A single "Hall of Fame" plaque hanging on the walls of Ipswich High School will never be able say enough about the beloved Mr. Ipswich, Doug Woodworth. If he wasn't your coach, he was your gym teacher. If he wasn't either of those, he was your friend. Even if you had never spoken a word to him, he acted as if he had known you. That was the kind of person he was.
Doug Woodworth was diagnosed with Creutzfeldt-Jakob Disease when symptoms started to show up in the summer of 2015. The disease is a rare, degenerative, and is an invariably, fatal brain disorder. Doug passed on December 13th, 2015 after battling the disease for months. Many people were affected when Doug Woodworth passed away. "It was very hard because he was certainly not old, and it's very weird not to see him around anymore," said Tom Gallagher (athletic director at Ipswich High School). He was someone who was connected to everything. Mr. Gallagher relayed to us that Woodworth's initial symptoms were loss of balance, definitely mobility issues, and some mental impairment. They were concerned with him falling on the sidelines at games and that his forgetfulness led him to asking the same questions over and over again, would not allow him to coach. Being diagnosed with this disease was a shock to everybody because there was no warning of it at all.
Doug Woodworth coached for 37 years at Ipswich High School, along with guiding 13 varsity teams. He was a man that won the Cape Ann Coach of the Year award 10 different times. He coached both girls and boys varsity teams at Ipswich High School. The teams he coached won a combined total of 487 games. With all these statistics attached to Woodworth, and the support from the community, the basketball court inside Ipswich High School is officially the Doug Woodworth Court.
Mr. Gallagher also informed us that Woodworth coached golf, softball, boys and girls basketball, football, soccer, and field hockey off and on. Gallagher met Mr. Woodworth in 1991 and worked with him for 25 years. They not only had a professional relationship but also a personal relationship. "The thing that always struck me was that it was always about the kids, and that it was always fun and kid oriented with him," stated Gallagher. From his summer camp adventure days, to him blasting Eye of the Tiger driving through the parking lot at the practice fields, no matter what, it always had to do with the kids. Gallagher told us that Doug was one of his favorite people personally and professionally. There are certain things throughout the school day that still trigger thoughts of him. "The red light on my telephone reminds me of him because he always called me off hours, so I knew that red light could only mean that it was him leaving me a message," voiced Gallagher. Woodworth was someone who has left a huge legacy behind.
We also decided to interview people who had a close connection with him on a personal level. We spoke to Emmy Markos, who is a student at Ipswich High School.  Her connection with Woodworth began when he was her elementary school gym teacher. Woodworth was always cracking jokes and making the kids laugh. "I loved how it didn't matter if you were good at the activity that we were doing in gym because he made it seem like you were the best at them," said Emmy. Also, Woodworth was a family friend of the Markos family, and he was one of her dad's closest friends. Having him as a family friend made the connection stronger. Emmy and her family went over for many years to watch sports games at Mr. Woodworth's house. "He taught me so much in my years of knowing him, but the most important thing he taught me was that when you grow older you don't have to lose your youth," stated Markos. Doug had a presence that lifted everyone's mood. Emmy talked about how his passing was a huge shock to everyone in our little community. "I have worn the DW bracelet ever since I got it, and every time I wear it I look down and smile at it," explained Emmy. Certain things throughout her day will always remind her of him.
The past year without Coach Woodworth has left an empty hole in the hearts of many throughout the community. There has been an out pour of support for the Woodworth family as they deal with the heartache of losing their loved one. The surrounding communities have stepped up as well as showing their support. The Triton High School athletic director created and organized a fantastic way for all the boys and girls basketball teams in the Cape Ann league to show support for Doug and his family. He had t-shirts made that were all orange. On the front read "Cape Ann League" in black letters and on the back was a big number 1 with Coach Woodworth above it, which was also in black. Every single Cape Ann League team, both boys and girls, wore the orange shirt on the same night to spread the message of how much of an impact he had on the whole league. A few days following Doug's passing, the boys and girls varsity basketball teams played a home game back to back with a memorial before the game. The gym was packed. No seats were left empty; that night described the impact Doug Woodworth had on the Ipswich community and the whole Cape Ann League:One in a Million.