Tigers Prove That Hard Work Will Pay Off
 After a long winter, spring is finally on the way, which means it's time for a new start for the Ipswich Varsity softball team. What's in store for the team this year? Hopefully a chance at making it into the playoffs again.
Gone from last year's squad that went 10-9-0 during the regular season and reached the preliminary round of the MIAA Division 3 playoffs are Skylar Hambley, Abbey Sadoway, Gabby D'Agostino, and Carly Coughlin. All starters for the Ipswich Tigers will be missed but especially one in particular, Skylar Hambley, a CAL All-Star and the team's star catcher.
While that's a big loss, there are some good talent and experience coming back to the team. Senior McKinley Karpa, a CAL All-star, and star pitcher, and sophomore Katherine Noftall have a lot to bring to the table for the upcoming season. Karpa is a senior who holds a lot of experience beneath her belt and hopes to use that to improve the team this year. On the other hand, Noftall had an incredible freshmen year playing pitcher and hopes to improve more on her pitching skills.
Karpa has good hopes for this years team. "My goal is to have the team make it in the tournament again and do well this season." She also believes that a lot of the team's power comes from the underclassmen. Karpa said, "Last year was successful because we had a freshman pitcher, Katherine Noftall, who was a huge help for our team. We also had a new coach who made us all better and work harder." Not only does a good coach contribute to the team's overall success, but also the raw talent the team has to offer.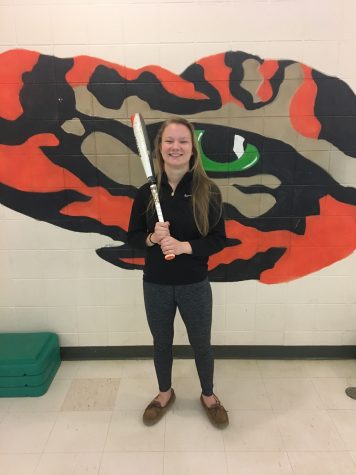 Coach Seabury has other goals than just making it into the playoffs. "We also want to try and compete for a CAL league title," said Seabury. This is just his second year with the team, and Coach Seabury has already made major improvements towards the softball program. Before Seabury, their record was 1-17-0 and after a season with Seabury, the team's record ended in more wins than losses with a spot in the state tournament.
After hearing all this, we are expecting great things for the upcoming softball season. The team's new coach will push them harder than ever and the team itself will put one-hundred percent effort into their practices and games. Even though the team lost some star players, we expect to see the underclassmen rise up and hold their ground against the competition. It looks to be a young team, but the Tigers will push for great improvement.