Horror Movies in the Real World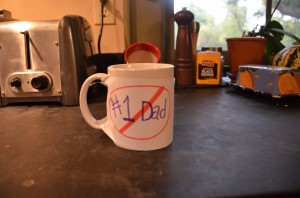 Horror Movies in the Real World
The leaves are starting to change color, falling to the ground making it impossible to avoid a crunch with every step you take. Freshly carved pumpkins are being placed on front porches. It is officially Fall and with this season comes the anticipation of Halloween. As October draws towards its final days, we all look forward to this spooky holiday. A popular way to get in the "spirit," is to gather a group of friends and watch horror movies. One of the classics that everyone seems to be familiar with is the timeless movie, Amityville Horror. This film is about a seemingly loving and normal family that moves into a new and beautiful house. All begins well, but in a few short weeks bizarre things begin to happen and the father starts acting strangely, possessed if you will. Eventually he murders his whole family as a result of his insanity. Although this movie frightens viewers and may be the catalyst for a few sleepless nights, everyone realizes and finds comfort in the fact that it is just a movie. Or is it? Not too long ago, a family of five was found dead in their home in a quiet town in Texas. Although this incident did not include demonic, red-eyed pigs and the supernatural, this real life event did result in mass murder and a father gone bad.
On September 28, 2013 around 10 am, the bodies of a family of five, including the father Israel Alvarez, thirty-three years old, alongside his wife Guadalupe Ronquillo-Ovalle (also thirty-three years old), and their three sons ranging from the ages of four, eight, and ten were found dead inside their home in the small town of Rice, Texas.
Residents were shocked that such a thing could happen in their little cozy town. Angela Dorau, a prior citizen from a neighboring town where this tragedy took place states, "It is startling to hear about something so horrid. Especially because I used to live in the next town over. It definitely causes my stomach to feel uneasy."
Was there a murderer on the loose? Initially the police department had no clues as to what or who could have committed this horrible crime. However, given the fact that there were no signs of a break in or any struggle by the victims, they soon decided to focus their search inside the house. After taking a look at the family's background, it was revealed that Israel Alvarez had had previous encounters with the police for domestic violence. Friends of the married couple say that they showed signs of unhappiness together and often asked their friends what they thought they should do to fix their marriage. Unfortunately the couple never took steps to follow through and get the help they needed. Based on all of this information, the police concluded midday on Monday, September 30, that this case was a murder-suicide. Israel Alvarez killed his wife and sons by placing a single bullet in each of the family members' upper torso and then ended the ordeal by putting a bullet through his own torso. The murder weapon–a .22 caliber semi-automatic rifle–was found at the scene.
This conclusion came as an unsettling surprise to many. Even people outside of Texas who had heard of this story were shocked and disturbed. No one ever thinks anything like this occurs in the real world. Instead they prefer to believe that such a horrific crime can only occur in the movies. Zoe Dorau, a student here at Ipswich High School says "I never thought that a scene from a horror movie could actually make its way into the real world. I feel really unsafe knowing that this isn't just a movie."
Leave a Comment