Cracking the French Code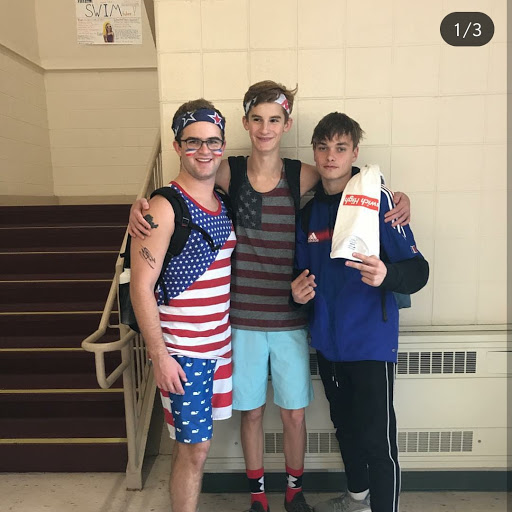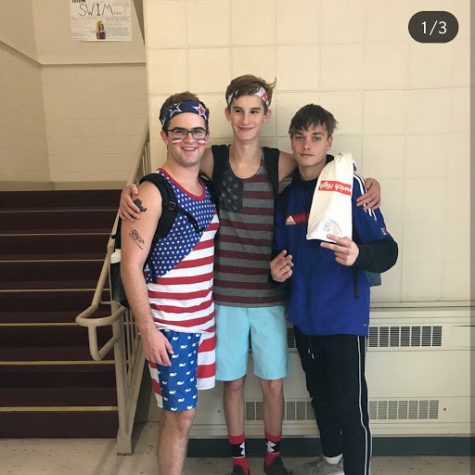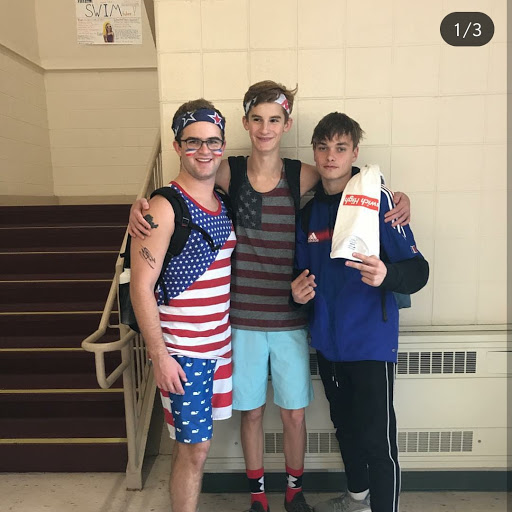 "Absolutely amazing" is the one phrase the Ipswich High School french teacher, Mr. Craven, uses to express his feeling about the French exchange program. This exchange program started after the terrorist attack in November 13, 2015 in Paris. Mr. Craven sent solidarity videos to his school in France to basically say America is here for you and lets come together and unite. The students and teachers really enjoyed the videos and wanted to start an exchange program between France and America.
At Ipswich High School we are very lucky to be apart of foreign exchange programs. There are always a couple students that we get for the whole year, but towards the end of October we get a group of kids from France for about two weeks. These students mostly stay with students from our school who take French, but others who take a different language also want to be apart of this amazing experience.
Stuart Geller who is a senior, has done this program for three years. He said, "The best part is being able to be with them again, but this time in France." Stuart also explains how life changing these experiences are, being able to live in a different country for a couple weeks, experience new cultures, people and food, and look around outside of Ipswich.
One thing we noticed through studying the French exchange program is how different the schooling is in France. The French students talked about how much better school is in America. In France they are in school from 8am to 6pm with an hour lunch break. Quentin, an exchange student this year that lived with Stuart, says how "No one in France enjoys going to school as you guys do in America." Also, in France they don't have any sports through the school; if you want to play sports you have to do it through different programs.                                                                                                                                                                                                                                                                              Some students in France  strongly dislike their school because there is nothing fun that comes with it. For us, sports are a huge part of our school that brings everyone together, and it gives everyone something to look forward to after a stressful day of school. Though there are many differences there is one similarity, the students, says Mr Craven. He explains how the students in France and the students here in Ipswich are much alike. He couldn't think of much differences between the students besides the amount of kids that go to each school; there are about 1500 in France and about 600 go to Ipswich. One difference about the schools and teaching is that no teacher has his or her own room in France; they are all nomadic and all the classrooms are bare.
Quentin was one of the exchange students we interviewed, and he seemed to love his experience in America. A big part of being an exchange student is having a welcoming host family that you get along with well, and luckily for Quentin he loved his time with the Gellers. "You build a link with the family here in America, and maybe later I'll meet them again. It's an amazing experience", said Quentin. He also talked about how much he gets out of this program.  "It's beneficial to a point that you can not realize. We can improve our English in real conditions instead of English class", Quentin said. Not only is this a fun experience, but you also learn so much from it. Quentin explain how he "learned much more here in two weeks than in one year of English class".
In conclusion, there are beneficial outcomes to doing an exchange program. Not only do you get to host but you also get to explore the amazing opportunities of living in a different country exploring and understanding a different life and a different way of living.  Also, you get to meet many other people.