Barstool Sports: A Social Media Empire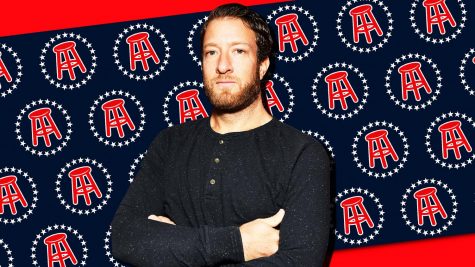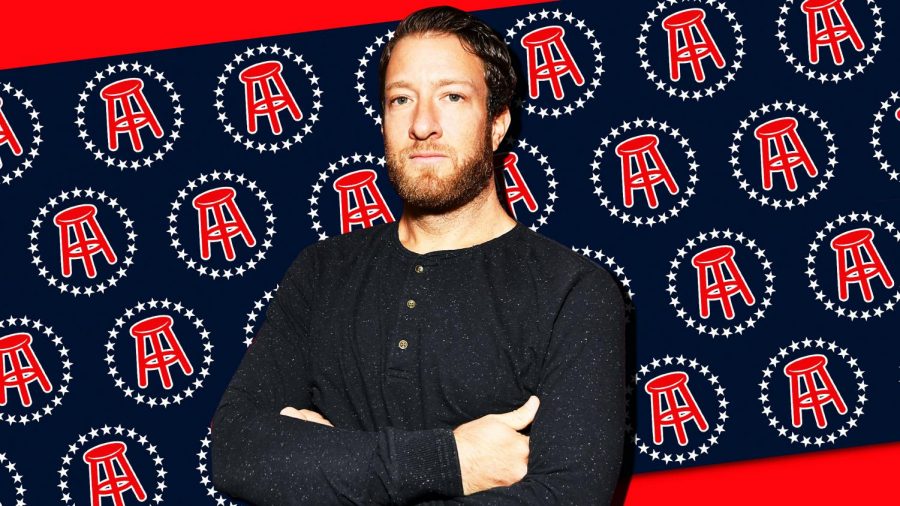 Barstool Sports has become a social media mogul and a big part of the teenage culture, especially in New England. From their slogans such as "Saturdays Are For The Boys," to their hilarious content, Barstool has captivated the youth for over 15 years. It was founded in 2003 by Swampscott's own Dave "El Pres" Portnoy, who handed out newspapers about fantasy sports in Boston train stations. In 2007, he transitioned Barstool into an online blog which he ran with some of his friends.  The company was based in Milton, Massachusetts and focused mainly on Boston sports and pop culture.
Eventually, Barstool began broadening their market and started covering other cities. They rapidly grew fans, and in 2016 the Chernin group purchased the majority share of Barstool Sports. Barstool then moved its headquarters to New York City, where it still remains today. Currently, Barstool is known for its hit podcasts including Pardon My Take, Starting 9, and KFC Radio, as well as Portnoy's One Bite pizza reviews and their active social media presence and fan base. The fan base mostly consists of young men age 15-25.
Barstool has also been known to stir up controversy due to its politically incorrect content. In a culture focused on being very politically correct, Barstool remains a champion of free speech.  In 2015, Portnoy (an avid Patriots fan) along with 3 others (known as the Brady 4) were arrested at NFL headquarters after protesting Tom Brady's suspension for his alleged involvement in the Deflategate scandal. This resulted in Barstool being banned from NFL media events and caused Barstool to create T-shirts featuring NFL commissioner Roger Goodell dressed as a clown. Just a few weeks ago, Portnoy was again arrested, this time at the Super Bowl because he was prohibited from attending the game due to him creating fake press passes at Super Bowl media day. He was dragged out of the stadium during the halftime show and placed in a holding cell for the remainder of the game.
It should be noted, that the Patriots did, in fact, win the game despite Goodell's best efforts.
Barstool has also been criticized for being sexist towards women. Barstool has been known to post photos of women on their website as part of the "Smokeshow of the day."  People would also criticize them for not hiring any women, but in fact, Barstool has two very successful podcasts featuring only women. Barstool has become a place of opportunity for people to make a name for themselves like Saugus' own Jared Carrabis who is one of the more well-known employees at Barstool.  We were able to interview Carrabis and ask him a couple of questions about Barstool. Carrabis got involved the way most employees there do. He told us "I started a blog when I was 16, wrote for 8 years until I got noticed and then they brought me on part-time until I earned the full-time gig."
Barstool has a huge effect on students here at Ipswich High, it is one of the most followed companies on social media. We spoke to an Ipswich student Johnny Hamilton asking him what he thought about Barstool; he showed all love to the brand saying "Barstool is a platform where people can unite and bond over common interests like sports, partying, food, etc."  Extreme barstool fans are known as "Stoolies;" although Johnny doesn't feel like he is a stoolie, yet he knows he will be there soon as he keeps learning and expanding his mindset with the brand. Johnny finds a lot of his entertainment through Barstools pizza reviews which have become a fan favorite throughout the country.
As social media keeps expanding so does Barstool, this brand is only making its way up as they are known for seizing opportunities and their brand displays that message through their merchandise. Barstool makes a small story in the news significant, and they will always continue to do so as the brand will only continue to thrive as a social media mogul.