Why the Celtics Should Trade Hayward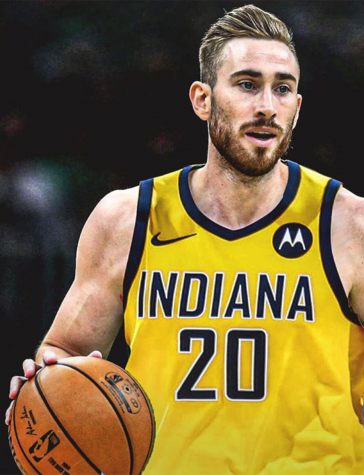 Gordon Hayward need to be traded from the Celtics while he still has some value. Gordon Hayward was meant to be a huge help to Isaiah Thomas and take some of the load off of him. But shortly after Hayward was signed, Isaiah Thomas was traded for All Star Point Guard Kyrie Irving. Gordon Hayward could still be a big help to Kyrie Irving, but beyond that the team kept changing more and more. In the first five minutes of the first game of the regular season, Gordon Hayward dislocated his ankle and fractured his tibia. This took him out for the rest of the season. 
He came back the next season but didn't perform nearly as well as he did before his injury. Everyone just presumed he was still recovering and trying to get back into the rhythm but as time went on he just seemed very inconsistent. When asked in an Interview, "Do you think that Gordon Hayward is worth the money we are paying him right now?" Aidan O'Keefe responded with "I believe that we should trade him since he isn't helping the celtics enough and should still be traded while he has some value in him." The Celtics do need to consider trading him rather than dropping thirty million dollars on a player who isn't performing as good as players like Walker, Tatum, and Brown. 
Hayward was never meant to fit in with the team we have now. When asked who we should trade Hayward for, Aidan responded with "We should trade him for Myles Turner." Myles Turner would be a good fit in a very small Celtics team that is in need of a big man. Currently, the Celtics go to big man and Daniel Theis who is more meant to play power forward over center. Myles Turner would also bring some much needed defense to the team and wouldn't put all of the Celtics defensive prowess in Marcus Smart. In addition, a few more alternatives for Hayward could be the option of resigning him but putting him on a smaller contract. We could also trade him for a series of good and early first round draft picks like they did with the Kevin Garnett and Paul Pierce deal with the nets back in 2014. 
A series of early first round draft picks would present us with an opportunity to draft a young talented big man rather than trade for one. The question that still remains is if we resigned him would he remain in the starting lineup, or would he be out on the bench. When asked, Ian Nagus responded with "I think that he should come off the bench because the starters really revolve around Walker, Brown, and Tatum. If Hayward came off the bench he could be really helpful for the bench players to keep scoring and playing defense." This has been shown to be true as for the times when Hayward has been injured or not starting; the bench has been really effective while Walker, Tatum, and Brown keep doing their own thing in the starting lineup