Are Podcasts the Next Big Thing?
Are Podcasts the next big thing?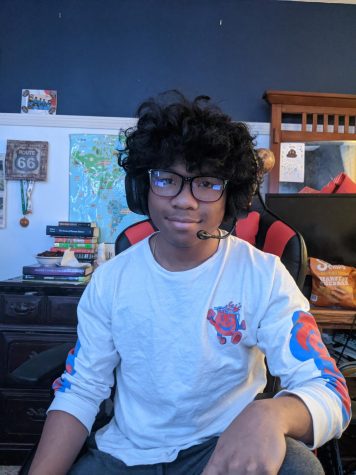 2020 was a year filled with a lot of misfortune but arose a great amount of opportunities.  Since everyone was stuck inside hiding from a deadly virus, they were able to spend their new allocated time to listen to various podcasts. According to edison research, a company designed on the statistics of podcast listening reported that 2020 had the highest number of podcast listening. Their research began in 2014, which showed that only 4% of audio consumption rose by 50% of audio consumption by the end of 2020. 
WRAL Techwire is the only technology-specific news publication in the Triangle, tracing the rise, fall, boom and bust cycles of almost two decades. Editor Rick Smith has covered business and technology for more than 20 years and fields a team of Insiders to dig deep into news sources of new ideas to keep WRAL TechWire insiders ahead of the curve in a rapidly changing marketplace. They wrote an article called "Pandemic changes podcast listening habits – here's how Spotify is adjusting" which discusses spotify's success with podcasts. As stated earlier, people are spending more time listening to podcasts versus music. Their whole schedules have been flipped due to the ongoing pandemic. 
"What we've seen through the pandemic is that people are really sitting down and listening to podcasts in a group," Ostroff said. "It's been clear to us that there's real opportunity in family consumption."
With the success of podcasts appearing on spotify, many users are creating a career out of this boom. 
"Maybe we'll have some of those podcast producers stay on and continue to make content even after life resumes and we go back to somewhat of a normal existence," Ostroff said.
If you have questions about starting a podcast of your own. We believe it is best to ask your community what they would be interested in listening to. We asked two individuals in Ipswich High School what they would be interested in listening to.
Franklin Curley, a student at Ipswich High School, listens to podcasts about the news happening around the world. He listens to three different podcasts regularly, but he would be interested in hearing a podcast about his school.
"I think that could be really interesting to do, but I don't know how many would listen to it. It's kind of hard to find a podcast in a busy life." 
We also asked Mrs.Mcshane, a lovable teacher who teaches Journalism.  She is a perfect person to ask about podcasting since being a journalist is quite similar to a podcaster. When asked if she listens to podcasts, she answered:
"I do listen to podcasts.  I mostly listen when I run or walk outside. "
Everybody has the time in their day to go on a run, or a walk, or some mundane task. You could follow Mrs.Mcshane and put on a podcast while doing such tasks. It is like getting two things done at the same time!
As you can see there are bountiful opportunities in the podcasting world. I believe everyone should be a part of this world because as human beings we want to be recognized and we desire for our voices to be heard. How else can we expect to grow without listening to the opinions of others? That would be pretty hard if you were just bouncing off ideas to yourself. You need people to give you different perspectives.