Put Down that Phone! Dangers of Distracted Driving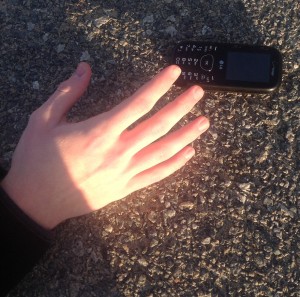 Going behind the wheel of a car is no easy feat. It requires hours of classroom and road lessons, a written and driving test to qualify for a license, and requires constant awareness and focus to survive. But even with the high level of training teens need to undergo to legally drive on the road, cases of distracted driving deaths and arrests are still appearing, as high as 21% for Junior Operators. Teens and adults alike are getting injured, killed, or arrested for taking their eyes off the road.
What exactly is distracted driving, though? Most people say it has to involve cell phones and messaging, but that's only part of distracted driving. Distracted driving can be in any form, such as eating, drinking, talking to passengers, changing the radio station, or even grooming, as long as you take your eyes off the road and your task. Texting and messaging are the most common causes, which have the most severe penalties. Although texting and messaging are both banned, they fall under a much larger category that is also banned. E-mailing, instant messaging, a command or request to access a Web page, or even pressing more than a single button to initiate or terminate a voice communication using a mobile phone are considered "texting".
But what happens if a driver is caught using a hand-held phone or texting while driving? According to the FMCSA[Federal Motor Carrier Safety Administration], the rules impose sanctions for driver offenses, including civil penalties up to $2,750 and disqualification for multiple offenses. Motor carriers are also prohibited from requiring or allowing their drivers to text or use a hand-held mobile phone while driving and may be subject to civil penalties up to $11,000. Violations will impact SMS results. Texting and calling on a hand-held phone carry the worst possible violation severity weights against a driver's results, even more than driving under the influence of alcohol or drugs!
What exactly are the risks of distracted driving? According to the FMCSA, besides penalties and possible disqualification, recent research shows that the odds of being involved in a safety-critical event (e.g., crash, near-crash, unintentional lane deviation) are 23.2 times greater for CMV drivers who text while driving than for those who do not. Texting drivers take their eyes off the road for an average of 4.6 seconds. At 55 mph, this equates to a driver traveling the approximate length of a football field — without looking at the roadway! For CMV drivers who dial a mobile phone while driving, the odds of being involved in a safety-critical event are six times greater than for those who do not.
Why are more people being caught for distracted driving? Officer Smith says "There are two main culprits in distracted driving. One, is that people are so used to having information from texts and other social media being sent to them all the time, they can't slow it down and take time to focus on a task. Second, most people think of driving as going from point A to point B. This drastically reduces peoples image of driving, which could lead to carelessness behind the wheel and distracted driving."
The best way to eliminate any chances of getting into a distracted driving-related crash, says Officer Smith, is summarized in three little words: Turn it off. "If you just take the time to say 'no' to needing information sent to you all the time, even for only a couple of minutes, your chances of safe driving grows tremendously," says Officer Smith.
Leave a Comment