Pandemic Prom?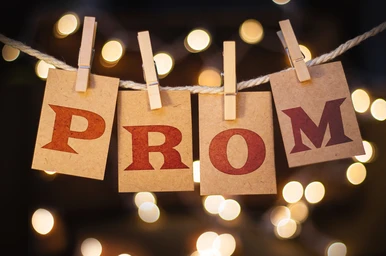 Prom has been a staple of the American high school experience for nearly 100 years. Beginning as a class event for elite northeast colleges in the 1800s, prom has evolved into a nearly universal experience for American high school students. The senior prom is especially important, as it is a celebration of four years of some of the most tumultuous and dynamic years of people's lives. However, for most seniors last year, this tradition was missing. Indeed, due to the outbreak of the coronavirus, most seniors did not have a prom. This was a sacrifice that was made to protect lives. However, this year Ipswich High will have a senior prom, despite warnings from authorities. 
The decision to have a senior prom is not an obvious or an easy choice. Many schools will again be going without a senior prom, so having ours is truly a privilege. Our administration is going against the advice from the state, which maintains that prom is "an inherently high-risk activity, as it is a social gathering that involves dancing and singing (both of which are activities with increased respiration)." However, this year's prom will take measures to ensure the safety of the attendees. To begin with, prom will be outdoors, rather than inside. Keep this in mind when choosing what sort of attire to bring with you, and some bug spray might come in handy. In addition, masks will be worn at all times. This is no surprise, as almost every activity requires a mask these days. Food will be served more casually, rather than at a sit-down meal. Hopefully, these rules will prevent any spread of the virus on prom night. 
This year there has been a good bit of confusion over dates and who you are allowed to bring to prom. Originally, there was a lottery held for people who wanted to bring dates from outside of Ipswich's senior class, and only some would be allowed to bring these outsiders into our prom. This was met with much disappointment from students who had significant others who are not Ipswich High seniors. One such senior, Rex Geller, admits that although he is "glad that we are able to do it this year", he did have to change his date due to these rules. However, recently there has been a change. Senior class Vice President Louisa Roesler explains that due to rule changes being implemented on May 29th allowing for outdoor event limits of 250 rather than 150 people, prom "has been moved from its original date of Thursday May 27th", and is now "scheduled for Thursday June 3rd." Because of this change, Seniors can now bring anyone to the prom, regardless of class or school. For many, this change came a bit too late, as they have already made plans to go with someone from the senior class. However, for the few that held out, they will now be able to enjoy prom with whomever they want. 
The bottom line is that senior prom is happening and people are excited. Vice President Roesler adds that "even if it won't be a traditional prom, it's still fun to dress up with your friends, take pictures, dance, and eat some food." Who could disagree with that? Beyond prom, seniors can look forward to Senior Week, which includes activities such as a trip to Kimball farm, a beach day, a movie night, a senior cookout, a hypnotist, and a boat cruise.