Senior Week Update
As summer approaches and seniors get closer to graduation, the week that everyone waits for all of high school is finally around the corner. Senior week is getting planned out and our advisors are hard at work to make the most memorable, special and fun week! Some activities will be the same and others will be new and different from previous years. Since we had a strong effort in fundraising, we have raised a great sum of money to make this week cost as little as possible. 
To start off the week we have senior prom. Senior prom is a right of passage for all graduating seniors. Walking down castle hill to the crowd and rolling hills is something an Ipswich High School student wishes and gets excited for for their whole high school career. What a great way to start off senior week! We will be taking buses to the castle due to not much parking availability and per the trustees request. Promenade will start off the event; dinner and dancing will follow. Let's hope for a great warm spring night! 
Tuesday after memorial day weekend will start off with senior obligations, which is when you will find out what you owe to the school. Followed by senior obligations will be bachelorette rehearsal, and ends with the classic harbor cruise in Boston. The harbor cruise being one of the students favorite events of the week. The cruise will be dinner, dancing, and enjoying the beautiful river and sunset. "They do a really good job with the food and then you can go up on the observation deck, and last year it was beautiful and you can see the lights on the harbor," Mrs. Panciera explains in excitement and hope that everyone will have an awesome experience. Wednesday will start with bachelorette rehearsal and a visit from the hypnotist…. How fun! After we see people get hypnotized and share many laughs we will head outside for the Principle cookout where  Mr.Mitchell will be grilling hamburgers and hotdogs. Students are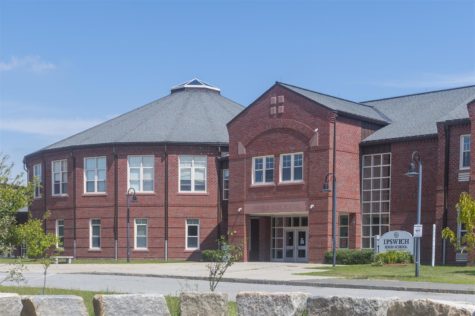 welcome to bring yard games like spikeball, cornhole, and can jam or anything else they would like to play with their classmates.
That's not all! Thursday is a different than previous years; the class of 2022 will be heading to New Hampshire and taking on a huge go karting track. If go karting is not your thing that's ok; they also have an arcade and trampoline area. It's a great place for everyone! We will also have our first graduation practice on thursday. Friday we have graduation rehearsal again and will end a fantastic week with heading to the Farm restaurant, for yearbook signing and spending time with our classmates. Sunday is the big day! Graduation will be on the turf this year at 9:00am. Details about graduation, tickets and everything you need to know will be coming out soon! "By the end of April we are gonna send out all the information to kids including things like dresscode for graduation, tickets for graduation, all the senior events," Mrs Panciera says.
Senior week is special for the seniors, and our class officers and advisors have been working hard to make it something everyone will enjoy!