Life Long Bonds
Throughout high school, students are faced with the decision on whether or not to join and become apart of a sports team. For those who do, many have found that sports teams form bonds and create family-esque bonds between the students. High school athletes tend to struggle to juggle school work, sports and their social life. Throughout their busy schedules, they strive and reach for their goals throughout their short four years. Sports teams impact many students lives and will help them in the future; a lucky students might even get to go off to college with a scholarship to continue their athletic careers.
One student that has been impacted by a high school sport is Ipswich senior, Anthony Marini. Participating in indoor and outdoor track for the past four years, Marini runs the hurdles and does the high jump. Marini believes that all his hard work in track has truly paid off, "Yes, when it comes to outdoor track. I try to push myself as much as I can, and every race doing that has led to a faster time," said Marini. Anthony has committed to Assumption College, securing a spot on their division two track team. Although the pressure of running at a division two level can be scary for some, Marini feels that it will benefit him in a positive way. He said, "I believe that it will help my overall time management skills because division two requires lots of time spent training, along with all the school work I get."Just like with any sport, athletes gain knowledge and advice that tend to better themselves in the future. They learn to face new opportunities and also deal with failure without losing hope or confidence in themselves. Marini looks forward to becoming part of a new "family" and making memories along the way at Assumption College this coming fall.
Former Ipswich track star, Michaela Hedderman, is currently attending the University of South Florida. As a senior in high school, Michaela committed to the school last year for their division one track and field team. During her time at Ipswich, she competed in the 400 meter race, as well as the 400 meter relay. Along with Marini, Hedderman was given scholarship money to attend and compete on the school's track team. Michaela feels being part of the USF track and field team has impacted her in both positive and negative ways, "A benefit of being an athlete is that everyone wants me to succeed, from my coaches, my professors, and athletic advisors," said Michaela. As an athlete, she is provided with the necessary tools to be successful in the classroom, as well as on the track. While the positives of being involved in a collegiate sport outweigh the negatives, there are certainly some that show through. Hedderman said, " The most difficult part I can think of would be how difficult it can be to manage classes, practice, having some kind of a social life and managing to sleep somewhere in between. Though, over time it does get easier to handle and manage time, friends, and create free time." Both Marini and Hedderman believe that if student athletes are given the opportunity to participate at the collegiate level, they shouldn't pass it up. "Even though it is difficult, being a student athlete is one hundred percent worth the hard work," Hedderman said. If you are truly passionate about a sport, you will face the difficulties that come along with it.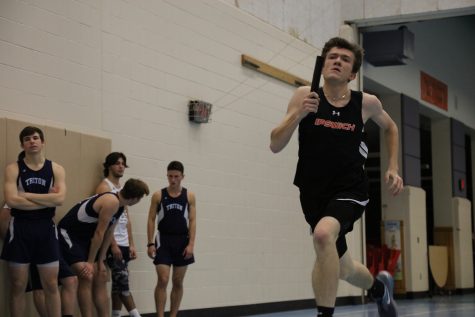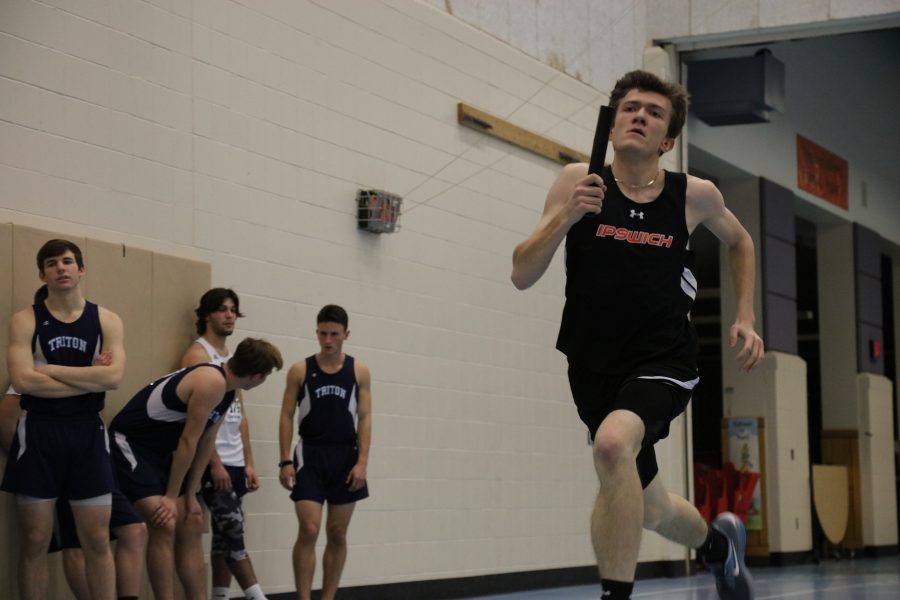 A coach that really believes high school sports teams have an impact on students lives is Kathleen Simms. She is the coach for both the girls' varsity and junior varsity tennis teams at Ipswich High School. Simms has worked with many girls over the years and has watched them grow from freshman year to senior year, "I feel so fortunate to coach such a wonderful group of student athletes and I feel this way every season," said Coach Simms. She works with her girls everyday after school during the season to get them ready for upcoming matches. Although the upperclassman on the team are role models for the underclassmen, everyone on the team is very supportive of each other, and they have formed a lot of close relationships. "I find that when you spend everyday after school together for several hours, you get to really know your teammates. You form a bond that wouldn't be formed within an academic class," stated Coach Simms. Along with being a tennis coach, Simms is a sixth grade math teacher who sees the bonds within the classroom.  
On every sports team, bonds are formed between teammates. On the tennis team, this is very relevant. Students take many aspects from their teams and use them later on in life. "They will gain a sense of what it means to be on a team and what it feels like to win and lose as a team," voiced Simms. Teams work together to get the job done but when things don't always  go as planned, they are supportive of each other. Teammates lend a helping hand on how to do something and listen to the ideas of others also. They will meet new people and new relationships will form within the team. As Simms said, " They will build relationships with people that may not have otherwise gotten to know if they didn't plan together." Friendships are made with people you never thought you would even talk too.
In all, participating in sports are very beneficial to a student. They help a student to experience what true leadership is and how to be supportive of one another. Sports teams form great bonds between people that will hold up even after college. People will take the aspects they learned from their teams and use them to help better them in their future. Even though college sports come with many challenges, the positive aspects definitely outweigh the negatives. If anyone has the opportunity to take part in the collegiate sport level, no matter the division, they should take it and look forward to what is to come.