Here's What You Don't Know About Trackletes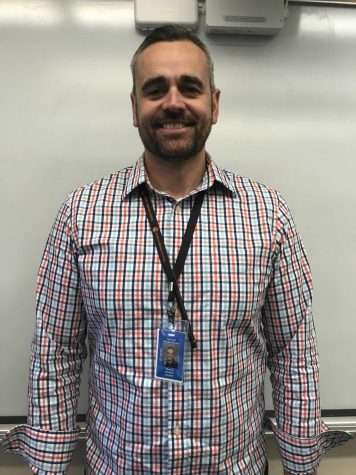 Some may say that track and field is an activity kids do just to participate in a winter sport. That may be so, especially before they realize how good they might be at it.
The truth behind track and field is that many of the top contenders are arguably some of the best athletes in the school, and they often fly under the radar.
Not many outside of track know about the hard work that goes into competing at the top level. Just ask senior, Evan Antonakes— who runs the 100m, dash, and more, "Track is really about how hard you push yourself to reach goals. I am constantly challenging myself so that when it comes time to compete, I'll know I prepared to the best of my ability." As one of the top sprinters in the State Division… nevermind the CAL (Cape Ann League), Evan is very optimistic about the upcoming season.
Last year Michael D'Agostino, Kellen Waters, Tyler Whynott, Tommy Herron and Max Duffield were just some of the senior athletes who helped bring home the wins for the boys. Despite these top runners graduating, it is still very likely that the boys could win the CAL again. "I am confident that the boys will win their fourth championship in a row," Evan explains. "There is a huge possibility, especially with a lot of kids stepping up this year and proving their worth." Right now we are focused on how the 2018-2019 season will play out for top athletes like Evan. But one thing's for sure, next year's sprinters will definitely have some large shoes to fill when this fast boy graduates.
We asked one of our outstanding throwing coaches, Gardner O'Flynn, for his input. "I am really looking forward to working with more athletes this season. Outdoor throwers from last spring, who did not do indoor last year, are now joining after realizing their potential." Coach O'Flynn adds,"Indoor track does a great job because practices are consistent every day after school… so many athletes continue to stay strong because they are constantly practicing and working out the right way, especially when it comes to lifting." He trusts the routine of indoor track to not only keep his shot putters powerful during the winter season but also to maintain readiness for the spring season, no matter what sport you play.
The head coach Martin Binette thinks that the boys,"have a pretty good shot at the CAL again," and that although they lost some outstanding seniors "the bulk of our team is returning." When it comes to the girls' team he is optimistic they will have a successful record. "I am really looking forward to seeing my top female seniors rack up points for the team one last time. Last year Jessie Harrington (55m hurdles), Hannah Herron (300m), and Allie Sanidas (shotput) had the most points on the team. What was especially impressive with this group was that each individually qualified for states, without the time standards for our division being adjusted to include more runners."
Another top senior includes the Cross Country star Rayna Duffield in the mile, leading the distance squad to glory. Captains Maddie Wilson (600m) and Olivia St. Peter (high jump, dash) are additional leaders who have improved greatly over their years in track and definitely have proven their worth as some of the tops on the team. Most of these girls also partake in the relays too such as the 4x400m, 4x200m and 4x800m. Coach Binette adds,"All of my top girls have some amazing talent, but most of all they work extremely hard to get where they need to be."
I have the pleasure of running alongside, junior field hockey star, Heather Milano in both the 300m and 4×200. When we conversed, Heather expressed, "I am looking forward to practicing every day and competing at Reggie with my friends! I run with some amazing people; we really push each other to attain our goals, and because of that we all have become really close!" Likewise to the rest of the Indoor squad, Heather explains that she is really interested to see how the track the track is at the Prep, "Reggie is hands down the preferred venue, especially over long meets at Andover.  It will be nice to have a venue within 30 minutes of us. It's probably blue!"
In terms of providing the necessities their body need to meet the standards of the sport, (before and after meets), each "tracklete", if you will, has their own required taste. "There's nothing that fuels me more than shoving spoonfuls of whey protein down my mouth before and after the meets," said Ethan Driscoll. Stuart Geller says he has a similar routine.
The track meeting held on 11/7/18 was an energetic one as it laid the road ahead for upcoming meets and the practices every school day including some early morning Saturdays. The varsity CAL meet will be held in the cold month of February on the fifth at the Reggie Lewis Center. The varsity boys and girls are scheduled to have six regular meets and one relays meet. These meets plan to occur in the three following locations: Andover High School, Reggie Lewis Center and St. John's Preparatory School. Varsity CAL meet is to be at the Reggie Lewis Center on February fifth at 6 o'clock.