The Perks of Adopting a Pet
Pets are the cutest, most loving things a human could have. Yet, many animals are in shelters due to previous pet owners and being left astray in the wilderness. Animal shelters are pretty much required to take in animals, but if it gets overcrowded and none of the animals are adopted, they are allowed to euthanize them. President of ASPCA, Matt Bershadker, says that "of the approximately 7.6 million companion animals entering animal shelters nationwide every year, nearly 2.7 million are euthanized." Adoption creates more space for more animals to be sheltered and provides more time and resources for them. With choosing adoption over buying a dog or cat, you could save a life, make room for another potential adoption, and give your new furry friend a loving home.
Most of the animals that go through the shelter come from unstable circumstances such as homes with incapable owners, hoarding situations, or abandonment. Yet, some pets have also been house trained and are used to living in healthy homes and could quickly adapt to a new one. There are numerous cats and dogs with different personalities that could either agree with your lifestyle or not. This is why animal shelters give potential owners the ability to spend time with a furry friend either by fostering or within visits to the shelter to see if you get along. 
Adopting a pet can help with your overall well-being. If you or a loved one is suffering from depression or anxiety, having a furry friend around can help cope. A pet will be there to keep you company, give you snuggles, and want to play. Keith Humphreys, a professor of psychiatry and behavioral sciences at Stanford University, says, "Holding and stroking a pet is calming for many people, even those without anxiety problems," helping you distract from your current emotions. Taking care of an animal can also give someone a sense of importance and responsibility in their life.
Pets need to be groomed, fed twice a day, and have regular yearly appointments scheduled; they are a day to day commitment. A survey conducted by the Human Animal Bond Research Institute reported that not only do 74% of pet owners noticed that there had been an improvement to their mental health, but also 84% of pet owners are aware that pets reduced anxiety. They are proving that there is a keen awareness of the health benefits of pet ownership.
Most expenses for neuters, vaccinations, etc. are covered by the original adoption price, making it easier and less expensive than buying a pet. The Ipswich Humane Group is a non-profit organization, which is 100% volunteered and 100% run on donations and works hard to give every cat a fitting home. Nora Clark stated, "We strive to find the best match for the cat and the adopter. We look at things like the living situation, the personality of the cat, any special needs of the cat, any special needs or requests of the adopter."
My sister, Kaitlyn Gookin, and I have fostered a cat and adopted two from the Ipswich Humane group. Kaitlyn said, "It was by far one of the best decisions we have made; I love my cats and am happy that we brought them into our home." The volunteers devote so much time to caring for the cats. Through adoption and or fostering, you can provide a pet with a new loving home, save animals from euthanization, and make more room for rescued animals to received care in shelters. The Ipswich Humane group spends many hours caring for the rescued animals. They have stated, "we have a great animal shelter, animal control officer, and wonderful volunteers who care for the cats while they are there; however, it is not the same as being in a home."
Currently, the shelter is looking for people who can foster cats, because many of the cats that come through the shelter are more familiar with being in loving homes, and being removed from one can cause a stressful situation. By fostering, a cat will feel more as though they are in the same environment as their old home. The shelter is looking for foster care volunteers to care for cats with special needs, whether that be cats recovering from surgery, mom cats with kittens, or a cat that needs medications or must be separated from other cats.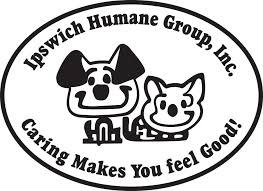 By volunteering, it gives another stray or abandoned cat the opportunity to come into the shelter and let the volunteers find a home for them. If you are interested in either adopting, fostering, or volunteering, feel free to contact the Ipswich Humane Group at 978-356-6652 or by emailing them at
[email protected]
!