Dissecting Donald Trump's election fraud claims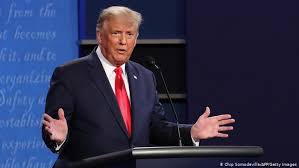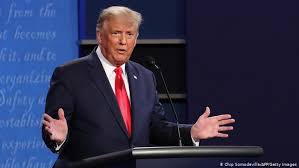 As we all know Donald Trump did not take well to losing the election. Trump accused six states of election irregularities.
In Pennsylvania, Trump wanted to stop ballot counting, because there weren't any Republican Party observers in the room. After it was determined that there was at least one observer in the room, a U.S. District Judge immediately denied the request. In Michigan, Trump was the heavy leader throughout the election process. Then Biden overtook Trump after a surge of absentee ballots. Trump alleged that there were some blunders in the ballot counts, but he couldn't provide any significant evidence. Therefore, those allegations were dismissed.
In Georgia, Trump wanted the absentee ballots to be set aside. A poll worker said that he thought some absentee ballots were being mingled with non-absentee ballots. Two other poll workers said they saw no such mingling. The accusations were dismissed because there was no evidence that the elections board had done anything wrong.
In Arizona, Trump alleged that poll workers told voters to push a button to cast their ballot even after the machine had detected that the person may have voted for two or more candidates. Although the allegations may have some legitimacy to them, the total number of votes that would've been affected was 180. So, it would not have made any significant changes to the result.
In Nevada, Trump claimed that thousands of voters voted illegally. The claims were originally for 10,000 cases, but it was whittled down to just one. This one case didn't amount to much, so they kept moving along. Also in Nevada Trump claimed 9,000 nonresidents had voted in Nevada. But it was presented that students, military personnel, and military spouses could vote while not actually residing in the state.
Finally in Wisconsin, Trump wanted a recount due to his .6% loss in the election. His campaign also thought there were some irregularities with the vote, but once again did not have any evidence of that being the case. 
When asked in an interview if Joe Biden won the election fairly or not, Mr. Ames responded with "It became clear very early that they did not have enough evidence to impact the results – in fact there was little credible evidence presented. Based on the evidence,  President-Elect Biden won the election fairly and without question." Mr. Ames believed that Joe Biden won the election fairly due to the fact that while it may have seemed like there was a lot of evidence against Biden, very little of it was credible. In addition, when he was asked whether or not he thinks Trump had the right to make these claims, and whether this should be looked into further than it already has, he said "No, the President had no right to make those accusations without clear, unequivocal evidence. He was grasping at straws. To the extent that there were irregularities found, (in Detroit among other places), states should all review their procedures and replace policies and practices that leave any room for questions about the results of any election.  The counting process should be as transparent as possible without violating voter privacy (i.e. the private ballot).  The country needs to pull together some solid factual evidence, and some rational logic being applied will help."
So after all the allegations and commotion Donald Trump caused after the election, it pretty much amounted to nothing. I think it's safe to say that it was a giant waste of time.