Party Like It's 1918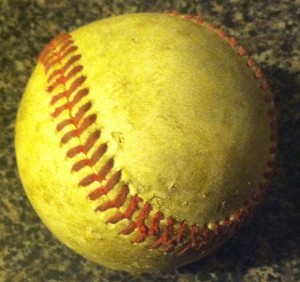 The Red Sox win! The Red Sox win! The Boston Red Sox are the World Series champions! The Red Sox have won their first world series since 2004 and first World Series at home since 1918! The Red Sox faithful has stood in that stadium through thick and thin and have waited for their home town Sox to win the World Series in front of them. But the most fun part of this whole happening is the after party. How would people react to the Sox winning? And also, did anyone believe that the Red Sox could do it?
I interviewed Shawn Eaton, one of my close friends from Amesbury, Massachusetts. I asked him about the World Series coming back to Boston and he said that it was, "a great sight to see the Sox win it here". He seemed very enthused about this because he is a very big Red Sox fan. I also asked Shawn if the Sox stood out this year and if he thought that they were an underdog coming into this season; he replied by saying, "Yes, the Sox by far stood out this year and the team had hearts of lions out there. They showed up every day and worked their butts off to make it this far". I also asked him about the MVP situation and who he thought should have been the MVP of the Series. It was not a surprise that he said David Ortiz should have been the MVP. He went on to say that David Ortiz is, "One of many key aspects" to the team making the World Series and also winning it". He also said that if he had to pick someone besides David Ortiz, he would have picked Jon Lester, the "Ace" of the Red Sox pitching staff.
I, myself, have been to many Red Sox games, but only one this year. I have been very impressed with what I have been watching them go through on TV. The team this year went 97 and 65 which was the best record in the AL East and also in the American League. The Red Sox had to defeat familiar opponents to make it to the World Series. The Red Sox got a bye in the first round, so they did not have to play anybody. In the second round, the Sox had to beat the Tampa Bay Rays, who are no push overs and also a Division Rival. Then in the third round, the Sox had to go up against a strong Detroit Tigers team, who was a very tough challenge. Finally, the Red Sox had to go up against the St. Louis Cardinals in the World Series. The Red Sox went on to beat the Cardinals in six games and won the World Series for the first time since 2007, when they beat the Colorado Rockies. They had also won it in 2004, defeating the Cardinals.
I also interviewed Steve Vose, another close friend of mine, and asked him how he felt about going into the off season. He said that he has a "bad feeling" about this off season and resigning players. One key player who everyone is talking about is Jacoby Ellsbury. Jacoby is our starting Center Fielder and is also our lead off hitter. "Nobody thinks we will resign him, and I'm one of those people". Steve also said that if we don't resign Jacoby and Mike Napoli, we will have a very tough time replacing them because, "they are such key factors to this team and had amazing seasons". When asked about the beards, he said, "Three words: fear the beard. Next question," he then took on the question about upcoming seasons, "It could be better and it could be worse. We could continue this fantasy and go all the way again or we could hit reality. I can't tell now, but I hope we keep on winning".
While asking these interviews, I got answers that I expected to get and some that I agree with. I also believe that we will not resign Ellsbury and Napoli and that they will be very hard to replace. I do think that David Ortiz should be the MVP of the World Series, but I also think that we wouldn't have one a few of the biggest games in the playoffs without our pitching staff. Starters, John Lackey and Jon Lester, were a big part of the World Series, as well. Anyways, I'm sure Red Sox Nation hopes we can win it again next year. Go Sox!
Leave a Comment