How Anonymous is Yik Yak?
Yik Yak, an anonymous app aimed at college students has become a hub for cyber bullying among high schools throughout the country. Parents have always taught their children the Golden Rule: Do unto others as you would have them do unto you. But behind the "safety" of their phone screen teenagers throw daggers at their classmates with the presumption that they will not get caught.
Posts criticizing people's height, skin tone, what they wore to school last Tuesday, and whose hair looked "awful' that day, are only some examples of the hostile remarks peers are making about one another. And as people are repeatedly targeted again, cyberbullying is becoming an aggrandized issue. The Commonwealth of Massachusetts' bullying law states that the definition of bullying is:
"The repeated use by one or more students that causes physical or emotional harm to the victim or damage to the victim's property; places the victim in reasonable fear of harm to himself or of damage to his property; creates a hostile environment at school for the victim."
This law includes cyber bullying. Officer Smith, the Student Resource Officer here at Ipswich High School stated that "If anyone stepped forward saying that they were being bullied over Yik Yak, then we would be able to identify the person and the school would step in to provide a full and thorough investigation into the matter." Evidently, the anonymity of Yik Yak is only screen-deep.
Youths across the country have been running into trouble on Yik Yak. A Michigan State University student named Matthew Mullen, (19), sent a shooting threat into Yik Yak while on campus. He was detained by campus police forty five minutes after sending it in. He was charged with making a terror threat, but agreed to a plea bargain. Mullen then said that after posting the crude joke, he removed it two minutes later because of second thoughts, thinking he had gone too far. It was too late however; the damage had already been done. Nonetheless, this instance of people taking things too far is not uncommon through Yik Yak.
Even though the app creates the impression of being unstoppable, many Ipswich High School seniors have taken strides to stop the bullying via Yik Yak by simply deleting it the app. And it is definitely making a positive impact. With most posts now directed to underclassmen, it has lost the interest of the upperclassmen, so each day less people check it. Senior Mackenzie Cramer deleted the app during the first semester because, "it is very immature and thus far all its done is hurt people".  Mackenzie also had some advice to share for those being targeted on this social media platform: "Delete the app; ignorance is bliss. I did it and I'm a lot happier now."
After all, Yik Yak is not fully anonymous as previously believed. Treating others how you would like to be treated is an age old moral that needs to be kept in mind every time your finger opens up Yik Yak. The answer to this question is yours, when things go too far, do you want to be at fault?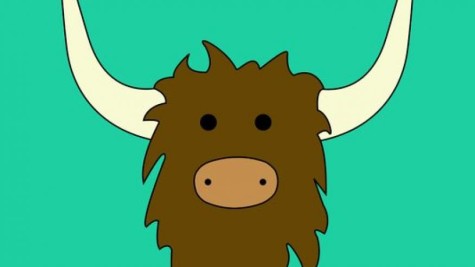 (photo via: foxnews.com)