The Ending of an Era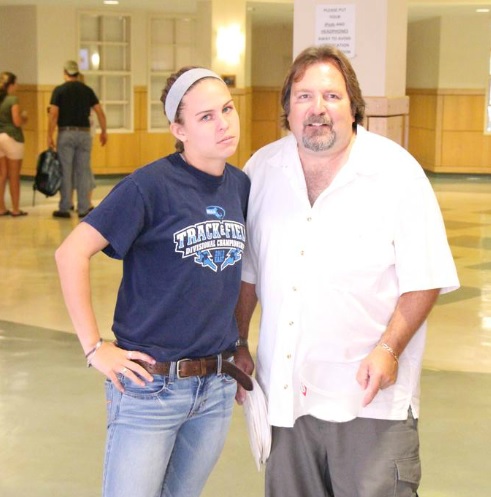 After 33 years of teaching at Ipswich High School, Chuck Holman (more commonly known as Don Carlos) is beginning his last semester before retirement. A wonderful Spanish teacher with a great sense of humor, he has been at Ipswich High since some of the current students' parents were in school.
Don Carlos first became interested in Spanish in the 7th grade, the first time he ever took Spanish as a class. "It seemed to come naturally. As my studies progressed, and it became more challenging, I enjoyed making the language work for me," Don Carlos stated when asked why he chose to teach Spanish. He was inspired to teach by his Spanish teacher from junior and senior year of high school. In 1977, he was "nominated to Who's Who in Foreign Languages in Pennsylvania," but he never responded.
Don went on to earn his Bachelor of Arts in Spanish with a concentration in Education at Gordon College and then earned his Master of Education at Salem State University. His first time at Ipswich High School was in the winter of 1980-1981 when he did his pre-practicum. He then went to Danvers High School to student-teach. Don Carlos had planned to move back out West after student teaching, but he was offered a job at Ipswich High and has been here ever since. When he started teaching at Ipswich in 1981 he was only 22.
Don Carlos' favorite thing about teaching is seeing the students succeed in their learning. "It might be a top level student figuring out how to say something very complex, or a Spanish 1 student who comes up and says 'Is this right?', and I say, 'Excelente, sí.' The look in their eyes is priceless."
The students at Ipswich High have always loved having Don Carlos as a teacher. Marissa Cain, a senior who had Don Carlos her sophomore year remembers her favorite project that year. "The monster video project where we got to create a monster and make a video about it in Spanish was really fun. It was a project during our body parts unit, so it helped us to learn the names of the body parts as well as some really creative adjectives."
Don Carlos' classroom is a very relaxed learning environment. He has lots of fun vocabulary games including the dart game, one of Marissa's favorites. "The dart game is a game where Don Carlos holds up a card and you have to say the word in Spanish before your opponent does; the competition is fun and the game is helpful for learning all of the Spanish vocabulary."
Not only is Don Carlos a great "in class" teacher, but he often supports the students in after school activities, outside the academic world. Alexis Mobley, a senior at Ipswich, was amazed by his support, "It was so nice to see Don Carlos sitting in the stands at our cheerleading competition in Lowell on the weekend; I couldn't believe he came all the way to Lowell on his day off to watch us compete. "
Don Carlos retires this year; he is hoping to add to the list of Spanish speaking countries he has visited. So far in his career he has visited Mexico four times with students, as well as a few times on his own. He's hoping to visit both Costa Rica and Spain sometime soon. Although he will, "miss the excitement of a student who realizes that what they are learning is useful;" he is looking forward to "relaxing, spending time with family, friends and dogs, and having fun doing what I love with those I love." Don Carlos will be greatly missed at Ipswich High School and everyone wishes him the best in his retirement!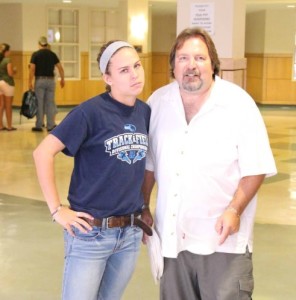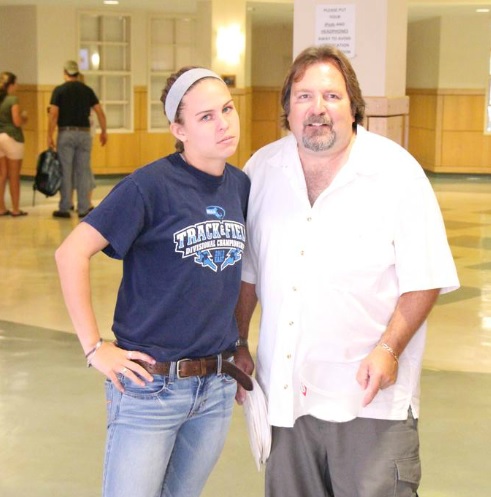 Leave a Comment