Dave Dalton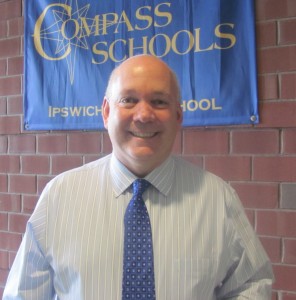 Dave Dalton, brother, husband, father, principal, are many names given to this man but many people do not know the actual man. Born into this world on August 13th, 1963, he was raised by his father, Dave Dalton, and his mother Kathleen Dalton. But for reasons unknown to this reporter his parents divorced, and at the age of 14 his mother remarried a man named Guy Penta, (his mother also changed her name to Kathleen Penta). Mr. Dalton, also at the time of gaining his new stepfather got some siblings, his stepbrother Micheal Penta and his two stepsisters, Melissa Penta and Kelley Sulliva. His biological father worked for General Electric in Lynn and his mother was a nurse' aid for a hospital at JB Thomas in Peabody, which is now called Lahey Hospital. His stepfather Guy was a trade's man, and did certain jobs like wall to wall carpeting for 35 years.
Throughout his high school life Mr. Dalton would have interest in multiple academics including biology, philosophy, and also Spanish. Because of this high interest in the schooling system he states, "I would really have to give thanks to all the coaches and adult figures in my life". His first car that he owned was a white 1969 Pontiac LeMans that he bought for 55 dollars; the car was originally owned by his aunt and the condition of it was poor. It was badly beaten, up but what he did enjoy about it was the muscly look on it. The car only lasted a year and he then replaced it with another hand me down car that was his stepfather's work truck.
Mr. Dalton has been in the educational career for 28 years and is currently in his second year as active principal. Mr. Dalton finished high school and attended College at St. Anselm College in New Hampshire, and would further get a graduate degree at Simmons College. In his early years at college he took studies in medicine, for his first idea in life was to be a doctor, but found that it was not what he wanted. Then while in college he took a class in a teaching program to be a teacher but had doubts mostly due to the pay. But then he got a call from one of our past principals, Mr.Fortado to come substitute because he did have a teaching degree at the time, and the first class that he taught was a sophomore science class. He found that he enjoyed the experience, but still the pay was not up to his personal standards of living and so during his time as a substitute he had his own landscaping business.
Today, Mr. Dalton states,"I love the job; I love being in schools and learning new experiences with kids; everyday is different". Some of the work that Mr. Dalton does is that he tries to think about what's most important for students to learn, and he also has the task of meeting up with parents, both angry and gratifying, as well as to resolve the issues that they have. He also evaluates and hires teachers. I further collected my thoughts and asked this sole educationist what he found most difficult about his career. He describes to me that the worst part of the job is that he can't give or figure out a clear answer to a problem he faces like the budget and when he can't help a kid as fully as he can.
As I continued to learn more about this man I soon gained some curiosity about the emotional toll that this career can have. He goes into detail explaining that he has learned that one of the most critical skills for someone with his career is to have patience and to learn self-control. But still there is the occasional one or two kids that causes some irritability.
So, furthermore as we look back on this excerpt of the life of a now 50 year old Mr. Dalton, we see how far a person can come in life, and how taking one path will, on the off occasion make you turn back and pick a different route. We see how making the right choices as you mature will allow you to have the right things in life.
Leave a Comment