Ipswich Students Take England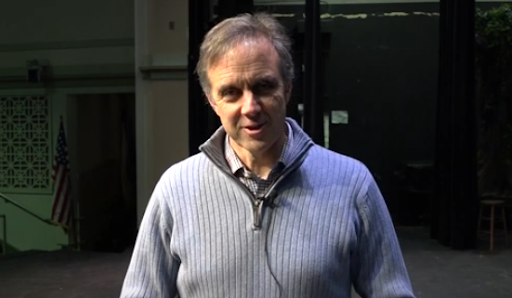 The moment we have all been waiting for has finally come. For the past few months, the Ipswich High School Music Department has been working hard in anticipation for an outstanding trip in April. The large ensemble band, orchestra, and chorus will be traveling to England to perform and explore the country's myriad of culture. One hundred seventy-eight musical students will have the chance to visit Bath, Bristol, Salisbury, Stratford Upon Avon, Liverpool, Oxford, and London this April vacation. Every four years, since 1998, the Ipswich Music Department embarks on this journey.
Gerry Dolan, the Ipswich music director, is just as excited for the trip as the students. Mr. Dolan used to teach in Bristol and began the program as an opportunity to share his experiences with his students. From that point, he knew he wanted to start the travel abroad program. Mr. Dolan knew that England would be a great cultural experience as well as a learning experience for his students. He says, "We go on this trip to improve our musical skills. Playing many times helps us to improve. It helps us as an ensemble and as individual musicians." Students also get to experience the rich history of England such as Stonehenge and a variety of beautiful churches. Cultural exchange has been seen to have a positive effect on students. International learning and knowledge propel students towards acceptance and understanding of an array of different cultures. (wep.org.au)
Additionally, students' experience can be broadened on a global level. Being knowledgeable about the world around you is one of the most powerful things. Whether you are speaking the same language or not, immersion gives all personalities an opportunity to connect with others, even though they may live thousands of miles away.
Musical students have been fundraising since August of 2018. Students have been selling $10 raffle tickets door to door through neighborhoods collecting hundreds of dollars. This has decreased the cost of the England trip for many students. Some students have even paid for their entire journey through the fundraiser. After speaking with violist Keigan Iwanicki, it is clear that all the students going on the trip are very excited. From the perspective of an orchestra student, the pieces being played are very challenging. Keigan's favorite piece to perform is "Mambo" because it's unique. She says, "It includes all aspects of art. While playing this piece, we think of the film "West Side Story" and the dances in that movie."
All orchestra students spent one class period learning the dance from part of the musical. By determining the music through film or dance, students can grasp a better understanding of the direction of the piece. This activity helped students connect with the music, making their performance more personal. As you can tell, Ipswich musicians are working hard in anticipation for the England trip. Although the England trip has been a tradition for 21 years, the ensemble teachers have been thinking about adding new experiences to upcoming years. This may include traveling to Italy or other European countries, aside from the United Kingdom. Teachers believe these travel abroad experiences will broaden the developing minds of young musicians in the future to come. The department may even participate in smaller trips around the United States. These trips would give an opportunity for students to see how cultures can differ even inside the same country.
All in all, Ipswich Musicians have been working hard practicing and fundraising for this trip. England send-off concert will be Tuesday, April 9th. All three large ensembles will be performing their repertoire, hope to see you there!