What Businesses are Thriving Because of Corona?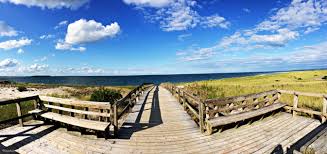 Many businesses suffered greatly when COVID19 struck, and some were even forced to shut down permanently. However, the pandemic also caused many businesses to boom and become more successful than ever. Many companies and places we hardly knew anything about prior to the pandemic are now part of our daily lives. Let's take a look at some national and local businesses that are doing quite well.
As we attempted to slow the spread of the coronavirus, millions of people were no longer allowed to socialize in person. Many began to rely on technology to help stay in touch with family and friends. Zoom is an easy to use platform that allows its users to video chat with others all over the country. According to an article by CNBC, "Zoom said daily users spiked to 200 million in March, up from 10 million in December."  Not only was it being used as a way to socialize with others, many schools began to teach lessons through zoom as well. Zoom is now used in many businesses and weekly chat forums as a way to keep close to distant relatives and friends.
During the pandemic, many people have tried to avoid going to the store and interacting with other people. Amazon is a super efficient way to get necessary items delivered to your doorstep. An article from TIME Magazine stated, "Consumer spending with Amazon between May and July was up 60% from the same time frame last year, according to the financial data firm Facteus." Whether people need an item for a home improvement project, entertainment, or a necessity, Amazon has it all.
Another industry that saw a large increase in sales were grocery stores. Restaurants were closed and as a result, many people were forced to create their own meals. Grocery stores became more essential than ever. I asked Cade McAdams where he and his family shopped during quarantine. Cade's response was, "My dad went to Walmart and Market Basket on what seemed to be a daily basis." There were several high demand items grocery stores could not keep on the shelves during quarantine, including toilet paper, cleaning supplies, flour, and yeast. Overall, the food store industry saw a large increase in sales due to the coronavirus. 
Lastly, we will look at a local business that saw a lot of activity during quarantine, Crane's Beach. Many people found themselves extremely bored during this time. Luckily, for those who live in and around Ipswich, we had Crane's Beach to visit. Louisa Roesler stated, "My family, friends and I spent a lot of time at the beach. During the months of March, April and May we took a lot of walks on the beach, but in the summer I would go hangout on the beach with my friend and take the boat out." The beach allowed people to spend time together outside while surrounded by beautiful scenery. Peter Pinciaro, the Superintendent of the Crane Properties, explained many rules and regulations were put into place during quarantine to ensure everyone was safely socially distancing: "First we reduced the capacity to 60% which was about 800 cars per day. Everyone also had to be masked unless they were out on the beachfront on their blanket stationed 12 feet away from their neighbor." The boardwalks were also changed to one way which helped reduce congestion. Lastly, Peter talked about cleaning and sanitizing: "We sanitized all equipment after each use. We also used an ultraviolet fogger to sanitize the bath houses every two hours and the ticket booth a couple times a day." With so many people coming and going this was an extremely important step to help keep everyone healthy. Fortunately, no Crane's Beach staff members got sick. Peter shared, "All our visitors told us over and over how safe they felt." Overall Crane's Beach had a successful season. It had so much to offer in both the colder months as well as the warmer months. Peter said, "We switched to advanced ticketing and hit capacity every sunny day." With not as many other entertainment options, many people found themselves at the beach.
The coronavirus has had a dramatic impact on most businesses. Many have been impacted negatively and will hopefully be able to survive until there is a vaccine available. Others saw an unexpected increase and in some cases created a different business model to meet the new demand. My grandmother once said, "When one door closes another will open." We have all seen doors close and open during the pandemic.