Exchange Student Life
Being an exchange student is a heart-wrenching experience. It's time to say goodbye to someone without knowing if you will ever see them again. It's that time of night where all the magic disappears and there remains only this feeling of longing, which invades you and takes over. It's not having money, but still being able to count on someone to help with the finances. You get home at night and love this new freedom. You need constant support and find yourself crying in your dreams. You want to remember the lives of old friends, but in the end, you must let it go. You create a brand new life for yourself.
Being an exchange student allows you to acknowledge that there are many other countries in the world. You react more deeply and more broadly to everyday things. You must be able to solve the challenges that life puts in front of you. You have sincerity and the desire to be better. You look in the mirror every day and realize that a lot has changed inside and out. Being an exchange student is having one, two, or three new families, and finding refuge in the families of others. It is learning to be gentle. You might cry a lot and suffer silently. You make new friends and even best friends. You learn a new language, but before that you have a entire vocabulary based on " yes" and " no." You look back and feel fear, because your old life no longer feels right. Now this life makes more sense. "Can I stay forever?", you ask yourself. You remember a smell or smile and cry for no reason.
Being an exchange student means going to a party full of the unexpected and unknown. As an exchange student, you need a shoulder to cry on, a lap to sit in, and a little understanding. You live at the airport and hate to see people leave. You get used to it. Being an exchange student is feeling so much that sometimes it is necessary to sit for a while to organize the inside. It is moving house and soul. You do it because you have a hunger for world culture and information. You want to slow down, but also love the speed. It means putting a change of clothes in a backpack and saying, "I'm going." Being an exchange student means to never stop reaching and learn. And one of the best parts is Never knowing where and how all this will end. Being an exchange student is where I find myself now: sitting on my bed, showered with pajamas on, feeling at home across the world.
So if you plan to do an exchange, but you are afraid, I tell you, DO IT. The satisfaction of overcoming every challenge, to feel stronger every day, has no price. I'm not gonna lie; it is not easy. You'll think about quitting several times; you'll cry, suffer and think "what am I doing here?",  but it will be worth it.
Nowadays, I feel that teenagers do not want to leave their comfort zones; they do not want to risk it, but we need that. We need to make mistakes and have successes, experience the good things in life, but know how to overcome the bad. The first thing you should do is research the country where you want to study, see what are the differences, and try to look at everything with an open mind. After all, you need to adapt to their culture and not the opposite. Choose a school that has what you are looking for; if you like art, choose one that has an awesome art program. Take this opportunity intensely;  once  you're an exchange student, you will be one for the rest of your life.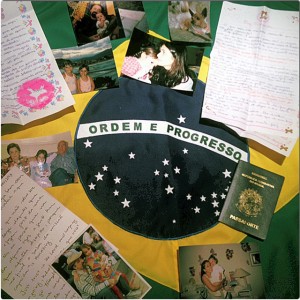 Leave a Comment