Make Summer not a Bummer
Flexi, Journalist
May 19, 2021
In the small little town of Ipswich Mass you would think there wouldn't be a lot to do over the summer but in fact there are many different activities and trips you could make here. 
For example Ipswich is a beach town and you could travel to many different beaches around Cape Ann; Cranes beach is one of the most popular beaches in all of Massachusetts and you and your family could have a lot of fun there. If you own a boat you can be some of the select few that can travel from beach to beach the quickest way,  but especially you can go to the  best spot in Ipswich, the Sand Bar which is between Cranes beach and Plumb Island. The Sand Bar is a large stretch of sand in the middle of the ocean where you can only go during low tide but their is always a catch, if it high tide you have to watch out where you are boating because even then at hightide you can still hit the sandbar which is underwater and that would be a terrible day for the whole family and especially the boat. 
Another thing you could do this summer is pickup a new sport or perfect your long loved sport. Ipswich has the local YMCA which has 2 indoor basketball courts, an outdoor basketball court, full weight room, 2 spin classrooms, and full sized swimming pool. But if you do not pay for the luxury of all of these perks the YMCA gives you there are many parks around town with basketball courts such as Bialek park, Howe St. park, and 2 on Little neck. And if you are into other sport activities you could go to one of many golf courses around here, there are many golf courses around Cape Ann such as Rowley Country Club, Old Newbury, Ipswich Country Club, Turner Hill, Rockport Country Club and many more, and if you are just trying to practice your swing you can go to the many different driving ranges near Middleton, Danvers, and Beverly. 
Furthermore if you do not want to dwell in this little town and travel before you continue your life in college or military you can hop on the highway and go on many different day / road trips. For example you can hop on 95 north and travel up north to New Hampshire, Maine, and Vermont which flourishes with great scenic routes with mountains and luscious forests. Or you can take 95 south down to Cape Cod  which is a large beach area and is a tourist attraction for many good reasons, and if you're feeling daring you can take the Ferry there to Nantucket and Martha's Vineyard which is among the top Places to be in all of New England. In All of these places there are many different camping grounds if you want to immerse yourself into nature. 
Lastly if you do not want this summer to be the most exciting or if you just want to make money for college or just to have you can work at many different environments and places around Ipswich and the Cape Ann area. If you are short on cash you can work at places like Russells Orchards, Appleton Farm or Cranes Beach, but if you want to work in a restaurant setting then  you're golden because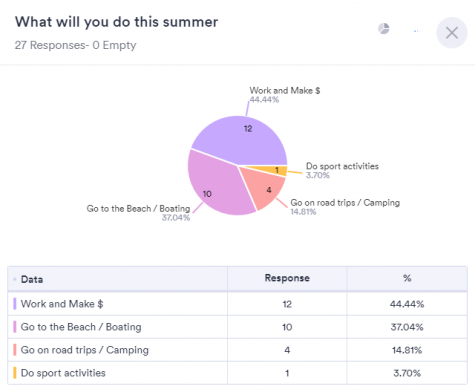 Ipswich alone has many restaurants such as Fox Creek, Choate Bridge Pub, The Heart House, or even Heart & Soul. If you want one of the best jobs around here you are going to need to put in a little extra work, places like the Town Department and especially the Ipswich Bay Yacht Club.