Exchange Program with Ella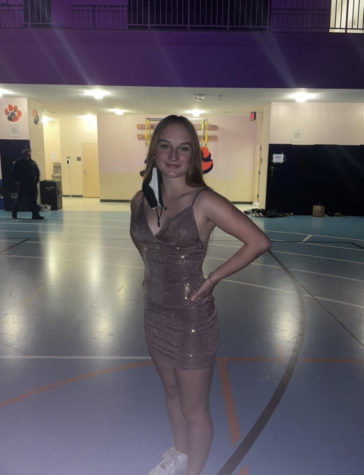 Ipswich High School offers students a way to participate in the youth exchange program. Throughout the years we have had many people from many different foreign countries come to our school. Exchange students stay with a host family that provides them a room, house, and other necessities throughout their stay. Students have a few options, to stay for long-term which will last a full academic year, and students attend local schools. Their other option is Short-term, which can last from several days to three months and are often structured as camps, tours, or homestays that take place when school is not in session. Exchange students can also stay for an academic semester, which is five months and either starts in January or August. This year Ipswich High school is hosting students from Germany. 
When applying for exchange programs students must explain in their letter why they deserve to study abroad. They have to include all the necessary documents that will boost your chances to succeed. The program used is called International Student Exchange (ISE). Since 1982, ISE has been dedicated to encouraging positive relationships between people from different cultures through high school exchange programs. ISE works with longstanding, trusting international exchange agencies in over 90 countries. They check with their school guidance department to make sure their credits earned abroad will count. 
We got the opportunity to interview a classmate of ours who participated in this program. Ella Vogler is a Junior, she came to Ipswich starting August 23rd and has been having a great time. It is basically her half term right now. Ella is leaving the US on January 22nd, meaning she only has two and a half more months with IHS left. When asked why she participated in this program she says that her "life in Germany was boring." She claimed that she "needed a change and just needed to start over." She craved meeting new people and seeing new things. 
For anyone it can be difficult being so far from family and friends from home. But Ella did not miss her parents until pretty recently. She tells us how "it hit" and she was "crying a lot" before her final CAL game. Since her dad is always the one to support her through everything, it was hard for her to not have him at such an important game. Ella started "missing her parents a lot lately." When asked if she is in contact with them often, she tells us that they "facetime probably once a week." Ella does text her family a lot to keep them updated on what's going on in her life here. She also has two other sisters who are 13 and 19, but she doesn't talk to them much. 
Transferring to a new school seems awfully scary to most people, although Ella would say that her transition to IHS has been fairly easy. She arrived two days before her field hockey pre-season started. She tells us that she had met "the whole team before school started, and most of my friends are on the team."  When asked to compare schooling here in the U.S. versus schooling in Germany, it was a tough one. Ella tells us that the different schools are "so different I can't compare to what I like better. I think they are so different that there is nothing I can say." When asked to elaborate on that, she explains that "In school in Germany you don't have school sports or anything. And my school days sometimes end at 6pm and start at 8." We also discovered that they don't receive any homework or written tests in Germany, which is much different. Ella does not know which one she likes better; it is too different for her to even compare. Ella also shares that not speaking her first language is challenging at times, but after a week she settled right in. Also knowing that her best friend, who is in Canada right now, is going through the same thing is comforting for her. 
Getting to meet with Ella really opened our eyes to the youth exchange program. Since we didn't know much about it before, it was very informative to see the inner workings of the program. Ella has been having a really great time here and we think it is so great that IHS offers this program.